Has your gmail account been hacked ?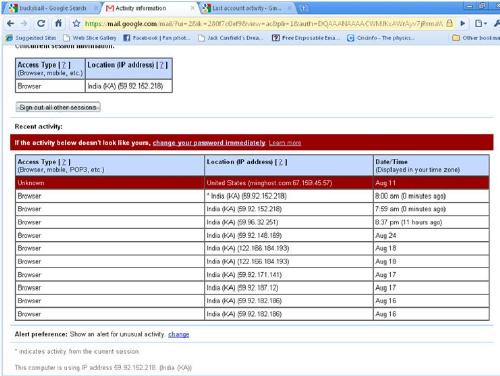 India
3 responses

• India
7 Oct 10
Well, it hasn't ever happened to me in case of gmail. But one of my social networking site account was hacked. But i was still able to access my that account and then i changed my password there immediately. I think that i am lucky that my gmail or any other e-mail account has not yet been hacked.

• India
7 Oct 10
Yes once my Gmail account was being hacked by an unauthorized person. He also sends me a message on my mobile phone that my account is being hacked. Then I soon checked my account and I find that really my passwords were being changed by someone. So I access my account my answering many security question which was I requesting while I creates my accounts. And I get success to access my accounts again.