what does your voice say about you ?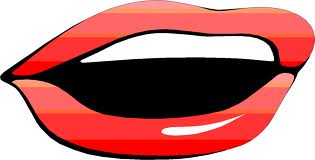 United States
October 7, 2010 7:35pm CST
do you talk low, do you talk too slow? is your voice course, do you talk really fast, do you get excited when you talk.. do you talk thru your noise, is your voice squeaky or do you have a really nice voice .. describe your voice , and if it affects the way others see you..?
5 responses

• United States
8 Oct 10
As per many who have told me I have a raspy sexy yet clear and professional voice. I have to agree as I am the type to be very conscious about how and when to speak. I do have a great way with words. I believe I have utilized my voice to my advantage in the business world whereas I find people are attentive when I speak.


• United States
8 Oct 10
I don't know! But I know I talk fast! And I am somewhat hyperactive! My students used to tell me to slow down and I would tell them to listen faster! i have worked on slowing down and do pretty good if I am teaching or speaking somewhere, but if I get excited about something you gotta keep up!


• Philippines
8 Oct 10
i hope i could actually be able to tell (psychologically?)what my voice say about me... i talk fast hehe. i have quite a high pitch. i remember few months back i worked as a customer service rep and i was talking to a client over the phone. he didn't want to speak with me because he can barely understand me with my tone, like he was talking to a 9-year-old girl; he wanted someone with deeper voice, a guy perhaps. some would say i sound really nice on the phone though i look intimidating in person. having had positive feedbacks regarding my voice feels nice and being able to make friends, calm an irate client, or be able to close a deal over the phone are proofs enough. sometimes i feel it's better for them not to see me because my voice is totally different from how they see me.

• India
8 Oct 10
I have speedy voice, i just talk fast and i talk clearly that others understand my tone. Regarding the voice, i don't think it's too soft or too hard, it stays in the middle. And nobody yet have complained about me about my voice pitch.I never cross my voice decibel.

• Philippines
8 Oct 10
I think I have a sweet voice. My boyfriend always tells that to me especially when we're talking on the phone. Because of that he really calls me a lot which is a good thing cause I really want to talk to my boyfriend always since we're kinda away from each other because of my job.