Does Hollywood have any fashion taste anymore?

Canada
October 9, 2010 7:41am CST
When I look at the dresses most of the women stars wear at events, I have to wonder if they have any fashion taste? They dress horrendously! Is it me or is it them? I rarely see a decent dress that if I was I woman that I would wear dead never mind alive. Is It me or is it them? What do you think?
8 responses

• United States
10 Oct 10
...Hi there, It seems as though they are not interested in taste, but outlandishness. Which one can wear the most outrageous outfit so that the cameras are turned on them and they get interviewed. Look at Lady Gaga and her disgusting outfit, even if it was to make a atatement. Hollywood is a strange place anyway, although I must say I do love movies and such. But only a few women there dress with a little bit of class and style. I miss seeing Hallie Berry and her beautiful dresses. She would find the most gorgeous looking dresses to wear and it was pure class. Come back Hallie come back. Take care.

• Canada
10 Oct 10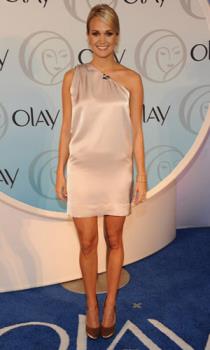 That's what I was thinking, these dresses have no class! I guess I always liked a woman with class. And I don't see much class in those dresses.

• Canada
10 Oct 10
Wow! I finally figured out how to add photos. What do you think of this dress? I have to say this but I think knees are not the most attractive feature of a woman. I think women look more attractive when the knees are are covered. I'm just giving my opinion!

• United States
10 Oct 10
...Hi, I can't see it too clearly but it really looks like a silk towel wrapped around her body, I like long dresses. Julia Roberts wore a black and white long flowing dress one year when she won an award. Her hair was swept up and she really looked like a princess. I like to see women show of their good features when they dress up and it would be nice if they looked in the mirror before they left home to see what others will be seeing. "o) Take it easy.


• United States
9 Oct 10
I think the outrageous ones make the news and get the comments. People wouldn't be stars if they didn't like attention.

• Canada
10 Oct 10
Maybe they want to get attention by wearing horrible dresses?


• Philippines
9 Oct 10
Either we're getting old and getting left behind by the times or Hollywood really does have bad taste. I've seen my sisters watching those lifestyle channels and it seems like we should blame those fashion people for these. They get some weird clothing and they go "OOOH WOW! OH SEXY!" Who knows...

• Canada
9 Oct 10
I personally find that the dresses look awful. It doesn't make the women look more beautiful but actually takes away from their natural beauty. But you may be right, maybe I am just too old to appreciate the new weird fashion.


• Canada
10 Oct 10
I would think a woman would wear a dress to make her more attractive. But the dresses I see make them look awful. Is that the new fashion trend, dresses that make a woman look horrible?

• Canada
10 Oct 10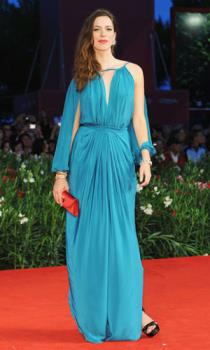 I don't know? Is this fashion? I'm scratching my head!

• Israel
9 Oct 10
I think some actresses have great style, but a lot of them dress really horribly too, this is true.

• Canada
9 Oct 10
I find most of the dresses are just weird. They don't make them look good wearing them. Just makes me wonder?

• India
15 Oct 10
not only hollywood the dresses are going far away from wearable kind for common people....what they wear is not for common man....i think they want changes and something new which was never seen earlier...so in this run they go for the odd dresses



• Canada
15 Oct 10
I think you may be right. They just want something different even if it doesn't make fashion sense to some of us.


• Philippines
3 Dec 10
I think Hollywood celebrities are overflowing with self-confidence that they think wearing these dress or clothes will make them feel like trend setters. I think they're like expecting us to follow their dressing styles when in reality, they look ridiculous.

Maybe they're all feeling like super models who can pull off any outfit. Or maybe their designers send them their clothes and they have no other choice but to wear it.

• Canada
6 Dec 10
Maybe they forget to ask, "honey how does this dress look?"

• Sweden
10 Oct 10
Firs of all, my friend, Congratulations on successfully uploading photos! I hope you will show us some of your own photos one day!!

Hmmm... Being a woman with not too much sense for fashion, I can still see that the dresses on the pictures here might come from a terrible nightmare seen by a rather disturbed dress designer in need of some kind of therapy!!


• Canada
15 Oct 10
I'm beginning to wonder. Maybe one day I'll get a camera and start taking pictures. At one time I used to love taking pictures and loved to show them in slide format. But that was a long time ago.