Birejji.com?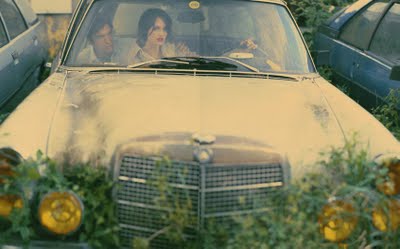 United States
October 13, 2010 3:15pm CST
So I literally just joined Birejji.com today because I saw so many people were making posts about payment proofs and stuff. I completely believe this site is legit, but I'm just wondering how much you guys have made in a week? I'm sure it's cents, LOL. I have been on maybe an hour and only made 2 cents so it's not big money or anything, but it's still fun. What about you? How much have you made in a week?
6 responses

• Italy
13 Oct 10
The weekly earnings depends of your activity , but i can say that yesterday in 1 hour i made $0.02 ... and in the end i was not that much active . Actually right now while responding on your message im there and chatting to incrase the amount for this friday's payout . Good luck with your earnings .

• United States
13 Oct 10
Yes, I think you and I are chatting on Birreji right now actually! LOL! How funny that we're talking to each other on two sites and I didn't realize it was the same person at first :)

• Malaysia
13 Oct 10
It all depend on how active I am and how much is the pot value. Usually when the pot value is less that 0.01 cents, I just don't chat there. When it able to reach 0.03 cents, I will try to maximize my earning as fast as possible. With 0.03 cents per post I can make around 4 cents per hour. I type quite fast. Wish you luck there. I enjoy chat there and the earning is another bonus for me. Get your self a referral like your friend and family so you will not get boring there and it contribute to your income too. good luck.

• United States
13 Oct 10
Wow, I don't think it's gotten that high for me yet! It's fluctuated from 0.001 and 0.002 but not to 0.003 year! I have made about six cents so far though, so I'm pretty happy! It's fun! :)

• United States
18 Oct 10
In Birejji, the pot is how much you make per line you type. So if it is .02 then you're making .002 of a cent. When you get to 1.00 that is 1 cent on Birejji. I made 40 cents last week :D

• Shingle Springs, California
14 Oct 10
Hello, I saw you on there today. It was about 5 - 8 cents a week, but with a very active referral it's more like 10 - 15 cents a week. so if you can refer people who like to chat, you can do pretty well probably.

• United States
14 Oct 10
Oh you did!? What is your screen name? I don't remember seeing a dawnald so do you go by something else there? :-) And I actually have made fifteen cents today becase that site has now sucked out my soul LOL! I am totally addicted! It's amazing!


• United States
13 Oct 10
MISALAX :) Yeah, I think I have almost four cents now and I've been on barely a day too. Keeping up with the discussions is hard as heck though. I come back and my eyes practically bog out of my brain when I see all the posts! LOL!

• United States
14 Oct 10
Hello Jypsyjulia again lol yes this site is actually pretty darn great, I saw it after reading this discussion and was like oh cool! I made about two cents so it was neat for me and people talk about everything, its a good site but it goes fast so hard to keep up sometimes in the main room.

• United States
14 Oct 10
I'm glad we can be friends on here too! I know, I am completely addicted to the site now. It is just that good. I am not even tired, I think my mind is working so fast will all the discussions, LOL!

• United States
13 Oct 10
I have it in my notes to check it out. So I see it is a great deal of posting, is it so that you have to pay a monthly membership fee?? PM with the info and your referral link, if there is no fee I will join under you there. Happy earnings.. Oh from I understood one member stated that she made ten bucks in four days. Twenty in one week...


• United States
13 Oct 10
It is a GREAT deal of posting and don't think she made that much, but I PMed you with all the information! :)

• United States
14 Oct 10
Awwh thanks and I will take a look