Do yo like to work abroad or you rather stay in your country?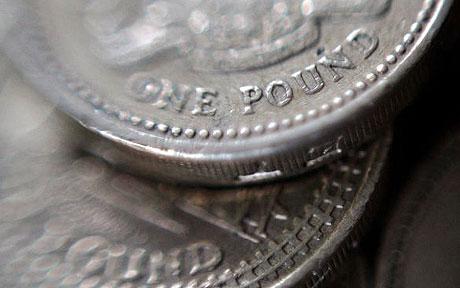 Philippines
October 14, 2010 8:19am CST
I have been to the United Kingdom for 6 months. I applied for a student visa because this is an easier way to get in, in this country. When I was their and had been starting to work I could say it is not an easy life.My job is very tiring and my employer was very demanding with the work.And being away from my family is also not easy for me,they had been my support system all throughout my life.But earning the money that you want to earn is just the happy part and the rest is not.I have to work on my own with the household chores-cooking,laundry,buying groceries.I could say what I get from my work is a hard earned money.And the routine is work,home,home,school,home,work which I found very boring.I started to feel uninterested with what I am doing and decided to go home. Staying here in my homeland,I know finding a job is not easy and the wage is not that good but at least you get to spend time with your loved ones. How about you?Do you like to work abroad or you rather stay in your homeland?
6 responses

•
15 Oct 10
If there's an opportunity to work and bring your family abroad and it is well compensated why not but everything should be according to God's plan for us. God bless.

• Philippines
15 Oct 10
Yes it is true.Everything happens for a reason and that God has a greater plan for us if we did not succeed on our journey. And I have also learned that I should take one step at a time, and take things slowly.Thank you and God bless you too.

• United States
14 Oct 10
My husband has been thinking about this for a while and we decided its better to stay back at home even though the experience overseas would be amazing. Since having that chat we have launched a few small ventures mainly at home but also 2 overseas which means we will have to travel a bit to make sure everything is going good. Being home is always good as you are with friends and family which is a major plus if you ask me.

• Philippines
15 Oct 10
That would be a major plus, getting resourceful and have a business on your own is a good start.We just have to work hard and trust our own capabilities to succeed.

• Philippines
14 Oct 10
It depends. I consider working abroad if the opportunity is worth it than the sacrifice that I have to suffer. It is hard to go to work abroad alone even when the money you can earn is very high. I want someone to be with me. My boyfriend or a family member must come with me. I want to have someone with me because I need someone to get my strength to work hard.

• Philippines
15 Oct 10
It is really difficult working abroad then you won't have a person/or one of your loved ones with you.It is not easy to be away from them.It is like you have been taken away from your comfort zone.

• Philippines
14 Oct 10
If you are resourceful you will find a lot of jobs here in the Philippines that pay a promising wage. I would prefer working here than be away from my family. However, if I am given the chance to bring them along with me, I will be more than happy to work abroad.

• Philippines
15 Oct 10
I agree with you,now that I am back here in the Philippines I just realize that I could apply in a company where the wage is good. I just have to be more patient and work hard to get what I want. And that would be also a good opportunity if we will have a chance to bring along our family when we work abroad.Then it won't be a problem after all.


• Philippines
15 Oct 10
Yes that is also one of the reasons why I decided to go in the United Kingdom.It is a dream come true for me seeing those beautiful sceneries that I only get to see on television.I think it all depends on your luck.If you will find a better job with better pay then it won't be a problem.

• Philippines
14 Oct 10
Can i ask from which country are u? Well anyway.. for me, id like to work in my own country, its much more comfy. even though countries abroad are way better IMO, but theres no place like home. BTW im from the philippines

• Philippines
15 Oct 10
I am also from the Philippines.Yes it is true,there is no place like home.We just have to strive hard to have a stable income here in our country.Sad to say, that most of the Filipinos worked abroad because of our poor government.