Ae you a good cook ?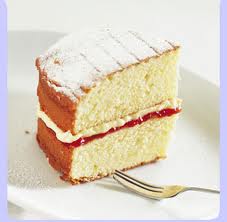 United States
6 responses


• Romania
15 Oct 10
I`m a man, and i`m cooking almost every day for myself . Sometimes when i go home at my parents, i cook something, and they like it , but i don`t know for sure if they say that just because i made it . I love to cook, but not every day . Just when i have time and when i`m in the mood to do that . Right now i`m cooking a soup that i didn`t made for a long time . Hope that will be delicious .

• United States
15 Oct 10
hope your soup turns out good.. soup sounds good right now last night i almost made homemade vegetable soup and corn bread.. but we diecided to go to mcdonalds instead wishnow id made the soup i would have had left overs for today.. happy mylotting :)

• Philippines
16 Oct 10
I think so, my family said so. When I was younger my mother taught me how to cook and when I got married I tried experimenting on complicated dishes, now everytime there's party or occassion at home or at the neighborhood, they ask me to cook a dish or two as part of the menu. I love it when they appreciate my cooking and sometimes they ask me to cook something and sell it to them.

• China
16 Oct 10
Emm, I'm not a very good cook. Now I cook for my boyfriend and myself. Sometimes I do it not good, sometimes I do it well. When the dishes taste good, my boyfriend will give praise to me and say my cooking skills are wonderful. :) I'm happy to hear that. I think when I get back home, I will try to cook for my family, especially for my parents. If they say it's good, then I'm a good cook.

Have a nice day.


• United States
15 Oct 10
I am not the best cook at all. I can make some foods really well. Like spagetti and pork chops. Shrimps with mixed veggies.