How are you guys preparing for Typhoon Juan?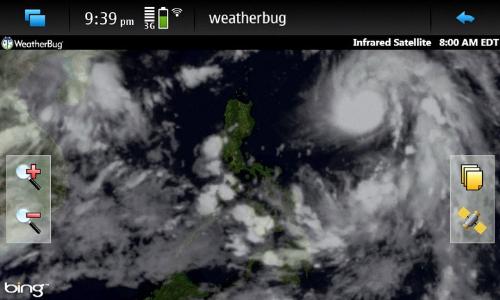 Philippines
October 16, 2010 9:41am CST
Typhoon Juan is fast approaching. And as it inches it's way closer and closer to the Philippines they say it's starting to pick up strength. How are you guys preparing for it? One thing I've learned from Ondoy is to remain alert. And one way to do this is to tap our social networks. Twitter was an indispensable tool during these types of situations. Instant updates let you know what to expect, giving you enough time to react. Charge all your phones, laptops, portable radios so you could be constantly updated. And have emergency supplies readily available: flashlights, candles, etc. Stock up on necessities: water, canned goods, etc. ...looks like where in for another ride Philippines. Are we all ready?
2 responses

• Pasay, Philippines
17 Oct 10
I hope it won't heat for tomorrow because it is my birthday but then good thing I have no party so I won't regret. But as I've noticed in every number 7 of my age that I am celebrating my birthday I am unlucky when it comes to inconvenience. When I was 7 years old and celebrating my birthday party the storm came in to the point that we celebrated the party inside our house. Good thing we have enough space to continue the games and there were many people at that time. When I was 17 years old I invited my classmates to celebrate my birthday with me then it was brownout as in no electricity so it was dark even outside the house. I even blow the cake at the dark.

And now there will be typhoon hoping that it will be just for a while and I don't want to suffer all day long without electricity.

• Philippines
17 Oct 10
Guys, Juan has entered the Philippines via Cagayan and it is now a Category 5 Storm. Latest update indicates that the storm is headed West-SouthWest. How's everyone doing? I hope everyone's doing ok!


• Philippines
16 Oct 10
Yup. better to be prepared. Just don't panic buy... hehehe that will do no good. Just get what you need. If (hopefully) everything turns out ok... at least you have stocks in the house. No harm in being ready. :)