In love and loving....Who will you choose?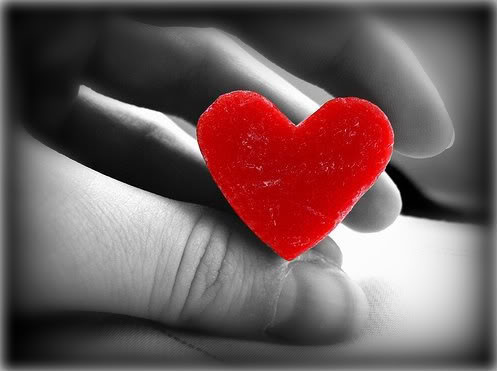 Philippines
October 18, 2010 9:43am CST
I want to figure out who will take the risk and who will not take the risk when it comes to love. I want to know who will follow their heart and who will follow their mind and choose what their mind tells them. Someone you love more or someone who loves you more?
7 responses


• Philippines
27 Oct 10
Have you experienced to be in a situation where you are torn between? Or have you been in a situation where you are so in love? I was then in a situation where I always say that I follow my head or brain more. But it was different when you are into it. That is the reason why you are still single because you are perhaps afraid taking the risk.

• United States
27 Oct 10
Well, the only guy I feel hard for has a commitment problem... I finally asked him how much should I invest in him, and he didn't understand. I would've invested my heart and soul, gotten married, etc, but... So, we're still friends, but that's it so far.

• Malaysia
18 Oct 10
I used to prefer someone love me more than I love him when I was younger. But when I grow older, I realized I actually prefer someone I love. I can't explain why it is so, it's just that when you really love someone, you feel very happy and contented. I suppose it may be the same feeling as parents towards the kids, they do not really mind whether the kids love them as much, but they feel contented and wonderful when they love the kids.


• Philippines
19 Oct 10
Wow! You used to be practical then I suppose. But you are right, sometimes, when we are in the situation, we can never explain why. When you choose the person you love, there is no need for us to find the answers. Loving says it all, it does not find a reason.

• Philippines
18 Oct 10
If I could make a guess I will choose the one that I love. Those that love me may hate my decision for I avoided them but they will learn a lesson in the end. But still it depends.

• United States
18 Oct 10
I cannot love the one that loves me more cause I love him the mostest


• India
20 Oct 10
I have always followed my heart and today even with a lot of disasters I would follow my heart. As to your second question I would choose someone I love and I am sure he will love me back more eventually.


• Philippines
19 Oct 10
I will take the risk and banging my head because I prefer to love and not to be love. I like the feelings of having love that respond to me. It brings me more happiness and excitement that my life ws full of life and my eyes glow. Meaning if im inlove more life bouncing around me like a ball. Always alive and my mind is active know almost everything like a genius. Some thing like that.


• Philippines
19 Oct 10
It really depends, for example there are two choices, both of them loves me but I don't love them, definitely I will choose any of them. But if I were to choose between two people, one who loves me( but I don't love )and the other one who doesn't love me(but I love)I will choose the one who loves me.