do you want to or thought to change your field of study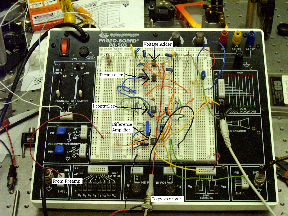 India
October 19, 2010 11:31pm CST
according to my score i got admission in an engineering college and got electronics and communication branch, but i am inclined more towards cosmology i.e. quantum mechanics. did you ever felt the same way or tell me i should opt for masters in engineering or physics. i will be grateful for your valuable opinions.
5 responses

• Philippines
20 Oct 10
Well not really because I like my profession but I would like to get a 2nd profession because I am interested in another thing.

• India
20 Oct 10
but how to choose between two professions and worst if both cannot be clubbed together?

• Philippines
4 Nov 10
Well I am interested on the 2nd one but I will not make it as my profession. Just a hobby of some sort if I can.

• India
4 Nov 10
i tried to do this. but i lead me to nowhere... so i will concentrate on one of it after taking a novice advice and lots of opinions.

•
22 Oct 10
according to me u should do masters in ur own field..cause if u do masters in physics it wouldn't be easy to you to cope up with missing graduation period in physics,that u left behind 4 years ago,,suppose u opt for physics in post-graduation,,but what if u again feel the same getting admission in post-graduation(physics)..then what would u do??

• India
25 Oct 10
i am not planning to graduate first in physics and then apply for post graduation in physics. i am planning for a ms in physics and the course length in 2 years


• India
20 Oct 10
it is great to hear this but i have much longer plans at least now and i want to do a masters before a job


• India
20 Oct 10
it all depends on you actually if you like you can start with the basics of electronics. it will surely help you somewhere in your life. if you wish to i can send you one great ebook on electronics. have a nice day

• India
20 Oct 10
Go for what you like or you will regret it later.

• India
20 Oct 10
well this is because of partial knowledge applied during the admission to a course and we are unable to decide what we like the most and comes up with a decision which we later regret. isn't it right?