how to confirm that you`re in love?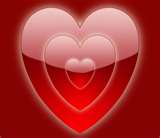 October 21, 2010 3:45am CST
How to confirm that you`re in love with him/her? i really don`t know why but every time I`m thinking of the person i admire i can`t visualize her face.. weird but its true..
5 responses

• Philippines
21 Oct 10
You can say you're inlove if you can't stop smiling and thinking about her/him.

• Philippines
21 Oct 10
You are right and when you think that person so much that you cannot think of anything but him/her. Happy things with him/her and when you want more time with him/her.


• Indonesia
21 Oct 10
Approach her, take a deep look at her eyes, and say this: "I have fallen in love with you. I just don't need anything from you. For me, being with you is always wonderful time for me. In this moment, I just tell you the truth of me. And if you want to spit my face now because I'm saying this, I will be sincere for it."

•
21 Oct 10
Hey there....! According to me there is confirmation in love, only feelings exist in love. If you love someone, so you can imagine or feel him/her. So don't wait confirmation, lets discuss about your feeling with her or him....

• Philippines
21 Oct 10
then you need to see him/her. Love is when our hearts skip a beat every time we think of them. Love is something you think about every night and wanting to be with him/her beside you. You long to see their presence every night and day. You laugh at their joke even if it is corny.