Forex Trading - How many are interested in it?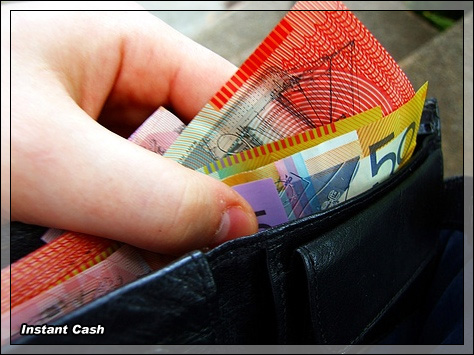 India
October 22, 2010 12:49am CST
I have explored many ways to make money online. Most of them windup very soon. During my search It lead me to Forex Trading. Trading has always been my favorite job. I am a trader in stocks & commodities. While online I explored options to trade in forex. I found that there are many brokers who offer good online trading facilities on low initial investment and online education freely offered in their websites. For beginners most brokers offer a demo trading account when an account is opened with them. So the beginners can learn it without risking any money and learn the trading strategies they learned from various sources. There are few brokers who offer bonus amount to start trading and that is one of the main attraction for many to join forex trading. The possibility to make fairly decent money is very high in forex trading if one knows how to trade. Little education and some practice on the demo account will give a fair idea about it. Since it is a leveraged market, one needs to be little careful as to what kind of risk one should take.
9 responses


• India
22 Oct 10
I am happy to know that you are already trading and making money. Educating oneself is the first step. Wishing you success in trading.

• India
27 Oct 10
Nice to know that you are having a good time trading in Fx. You can be successful in forex, if you stick to what you know. all that you have to do is to plan the number of pips you need everyday. achieve it in smaller lots of multiple trades.


• India
24 Oct 10
I am very much interested. But how much I have to invest & how to deal it without any knowledge of trading. Give some basic informations. Moreover, being an Indian, can I join it?

• India
27 Oct 10
Yes, definitely you can join it. There are many Indians like you who are trading in forex. to start trading one can start with $1 onwards. but to make real profit one has to have a decent capital. the most important thing is to choose a right broker who has some good reputation and has good customer support service. Most of the sites do give some educational materials, but I suggest you to read as many materials, preferably the basic ones as they are more useful in trading. I too have a good collection of ebooks, shortly I am going to share those with all through a blog or website.

• Germany
23 Oct 10
for me i think forex trading is one of the most interesting and exciting ways of making money online. its like becoming a manager on your own and you can't beat that. trading agents like e-torro are very reliable and trustworthy,every one interested in e-forex trading can check that site out. its awesome!

• India
24 Oct 10
Trading is an interesting profession, and forex is a 24/5 market and one can trade any time. to be a fund manager is what many traders aspire to be, but I want to be a solitary trader managing my own business, i.e., my trading. I am searching for a good broker with the tightest spreads and who does not tamper with the spreads as markets become volatile.

• United States
22 Oct 10
How u doing Fellow Trader MAN!!!!! u is right this is the best online job in the world i started out Tradeing with 500 doller captial now it up to 2000 i make 5 dollers a Pip now........its very hard to find Fellow Traders nowadays.....wha tip of style u got my style is Scalping i look for 1 to 3 pips a trade and my goals are 80 to 120 a day...??

• India
22 Oct 10
I am only a part time trader now. But I am comfortable trading whenever the time permits me to. I look for about 8-12 pips a trade with 30-50 pips a day. I spend about roughly 2-3hrs a day (between 6am to 11pm). mostly I sit for a 15 minutes to 20 minutes for a trade and get out with what I got. Have seen massive losses too... but I am able to stay profitable most of the time... I think I too should get down to low spread per trade and spend some time continuously at trading terminal so that I can achieve 60 pips or more a day.


• India
22 Oct 10
If you are interested, the first step is to learn it and understand it thoroughly. take your time to learn, if you are really interested. if the situation is not right, wait for the time to become right and when your are confident, enter it.

• Denmark
22 Oct 10
Yes, I've always been very interested in Forex trading websites. I tried opening a test account at one or two of those service websites too. I never really started investing real life money as a friend of mine told me to stay away from sites like etoro etc., as they're simply just trying to make as much money from you as possible. He is also a real life forex trader and he said that of course there are some good reliable services out there, it's just important to be very careful when choosing which one to use. So yeah, the idea of forex trading sounds very appealing to me. That being said, I doubt that it's something I'll start doing on my own in the near future. Mostly because I can't risk the money. Eventually, if I earn a couple of hundred bucks online, I might invest in forex. I just don't want to use my bank account money on a website that might turn out to be a bad investment. Good luck to all those who want to start investing! By the way, have any of you made good profit from a Forex trading website? If so, how much did you make, and from which site?

• India
22 Oct 10
Forex trading is risky. But for the one who knows it, it is just like any other trade or profession. there are few brokers who fleece the traders and ultimately they close the account frustrated. you friend is right partially. some brokers ask high deposits. now there are few big ones who will offer you trading services with just $1. You have the choice of Micro, Mini and standard lots to trade. Those who do not have a liking to trade should definitely stay away from it. I agree that one should not use any of the money lying in one's bank account for these forex trading. I have not invested even a single penny from my bank. the money I deposited to start my account came from online earnings which I earned during my spare time.

• Israel
22 Oct 10
I personally do not want to get involved in Forex trading. From what I have heard about it, it really seems more like a form of gambling than a serious investment method to me. That said, I know a lot of people claim to be making a lot of money with this, but I think it requires quite a lot of knowledge....

• India
22 Oct 10
I was also thinking of forex trading. By rfrain myself when I noticed that the broker is giving bonus. I failed to understand that they will give us bonus. I shall invest suppose $100 and my earnings will depend on my investment, it is common sense of the market. So, when a company is giving me this type of bonus, surely we shall not be able to withdraw the money. Now, 2nd question which was painful to find a legit broker. The broker in India for share trading is guided by SEBI and if any broker tries to go away with my money SEBI will protect me, but for Forex Broker who regulate them and how my money is protected. 3rdly for forex the broker is demanding credit card, it is also suspicious. The broker of share trade are not doing so. As you are familiar with forex, I hope you will guide me.

• India
22 Oct 10
Most forex brokers spend heavily promoting their services. They also make money in the process. All that they gives is a small portion of their daily earnings. If you are a good trader, then he earns from you as you trade every time. Your earnings will depend on you. my advice is never listen to brokers advice or other signal providers. they have their own vested interest to serve. The only alternative is to learn, educate yourself. Take a month's time. or the time that you need. learn what is forex, what is trading and all that is related to it. Most trading platforms offered by broker has a Demo Account. One can use that and test your skill without any investment or fear of loss. then one can trade in a small way till one become confident. There brokers who are registered with regulators in US and UK who are offering online trading services. most of them offer very low entry trading opportunity which is good for many newcomers. I too do not suggest anybody using credit cards for paying margin money to start trading. Most of the brokers use some or the other payment processors. Most widely used ones are Liberty Reserve, Perfect Money, Global Digital Pay, Webmoney etc. LR and PM has instant credits to account and one can start trading right away.

• India
3 Jan 11
Hi Tulipstrader, I am also a trader with close to 2 decades in financial markets. Since 6 months I have tried my hand at forex trading and is very happy with the results. Now I have an account with $300 as capital and would like to take it to $1000 in a couple of months and earn atleast $1000 from forex trading alone. I feel it is possible if one follows simple rules of trading. Forex being a highly leveraged market, the risk involved is also greater. One should not take forex because someone else made big money. One has to be practical and realistic in approach.