CAROL BANAWA, she's back. Did you miss her voice and her music?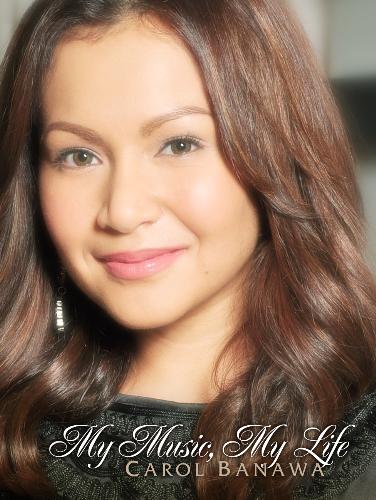 Philippines
November 4, 2010 4:29am CST
Carol Banawa was a sentimental hitmaker in the late 90s- 2000s. Then she just packed her bags and settled down in the U.S. She's got the sweetest and most innocent voice. Read in this post that she has a new album http://starrecordsph.blogspot.com/2010/11/carol-banawa-shares-her-music-her-life.html Her voice is so soothing. Singers like her make an emotional impact without the belting and the vocal frills. Just pure, crystal clear voice.
9 responses


• Philippines
23 Nov 10
I'm so happy that she is back to. I listened to some of her songs back in the day. She has such a heart warming voice. It's good to have her back after a really long time, and many people still love her too. I'm looking forward for her album. i hope she stays longer this time




• Philippines
5 Nov 10
She was a teen tv star in the 1990s to early 2000s. She sang hits like "Iingatan Ka", "Bakit Di Na Lang Totohanin". You wouldn't know her if you're not watching shows from ABS-CBN or listen to mainstream pop radio. She got married and left for the US at the height of her career. Now she's back for a vacation with her family, but she took time to wax an album.

• Philippines
5 Nov 10
Too bad she was disqualified from the American Idol because they found out about her profession in the Philippines. maybe she should be endorsed to David Foster and see how it goes.




• Philippines
9 Nov 10
She's very active now promoting in tv shows and mall shows.

• Philippines
5 Nov 10
Hello Hippie, I've heard from the trailer for the next Rated K that she went to states to have her dad helped recover of sickness. at the same times i think she married a US soldier?

but i have heard her songs before, I think its time the originals should make a HUGE come back. and she's one of them! i can tell you this now, the likes of charice, pineda will be toppled because she has a voice of an angel.



• Philippines
5 Nov 10
What's her genre? If it ain't rock, then i don't know her and i don't care.


• Philippines
5 Nov 10
I don't think so. From what I heard, she's just here for a vacation but took time to record an album.

• Philippines
4 Nov 10
Yes I mis carol banawa to especialy in ASAP. She realy had a god voice. And she was at the peak of her carer, when she sudenly bid farewel in showbiz when she got maried and settled in US.It's nice to hear that she's coming back. She's a god singer and a god actres too.

• Philippines
5 Nov 10
That's why this album is really such a special treat for her longtime fans.