I just want to be happy!!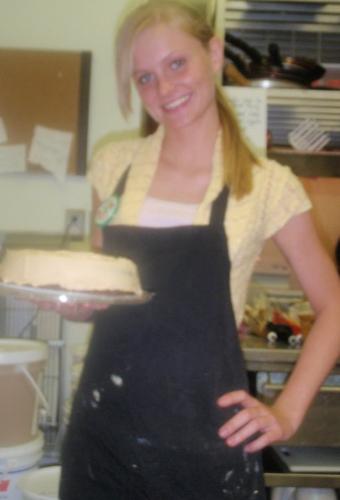 United States
November 4, 2010 5:44pm CST
I had a job working as a cake decorator at a local grocery store. At first, I absolutely loved it! Decorating cakes is my passion! No one else in the store did cakes and knew nothing about them, and I would constantly be getting yelled at for "not doing it like the last cake decorator." I didn't understand how they could jump on to me when they have no idea how to do cakes..Not to mention, there are plenty of different ways to do cakes. It started with that, and they just kept picking on me everyday. It really hurt my feelings, because I loved the people that I worked with. It got to the point where I had to seriously FORCE myself out of bed in the mornings to go to work. I got paid minimum wage, and it was NOT worth the stress, so I finally said I had enough, and I quit. I have always been told to find a job that you enjoy doing, and I finally did..too bad that people that I worked with made it not enjoyable. I'm still young and I want to enjoy life, not be constantly stressed out! It is extremely hard to find a job around here, but my boyfriend is very supportive of my decision, so he is taking over all the bills until I find another one. Has this happened to any of you? Have you really enjoyed your job, but your coworkers ruined it for you??
5 responses

• United States
5 Nov 10
you can take the experience you gained from your former job to your next cake decorating job. there are always downsides to any job, but when they are unbearable, yes, i agree it is time to go. you shouldn't have to be unhappy in what you are doing. life is too short for that. the best to you.

• United States
5 Nov 10
Unfortunately, you're likely to find coworkers like that everywhere you go. Perhaps you could start your own cake-decorating business...on the side at first until you get it up and going strong enough to bring you the kind of income you want. You might see if you can freelance with some small business cake decorator. Maybe make up some business cards and send them with a letter of introduction to some of the cake decorating businesses listed in your local phone book, put them up at pre-schools, nursery-schools, retirement complexes, etc. People are always celebrating something and you never know, you might land a few customers. Best of luck to you!

• United States
5 Nov 10
Hi Princessem, I guess I have a high tolerance for co-workers who get under my skin. I have worked for and with some very difficult people. I just don't let them get to me to the point of walking out of a job. I go in and do my job to the best of my ability and as long as they are giving me a paycheck each week then I'll be there. I absolutely NEED to work so nothing short of firing me is going to get me to walk off a job unless I have another one to take it's place. Well, I wish you the best in finding another job and one that you like. You are very lucky to have such a supportive, understanding boyfriend.

• United States
5 Nov 10
My advice to you is to take your love of baking and either turn it into a paying hobby or a full time business. Start small and reach for the stars. People will most definately pay good money for cakes...especially if they are of good quality and are different from what they can run down to the supermarket and buy. Just think about it from this angle...everyone has a birthday.

•
5 Nov 10
We all just want to be happy, but theres always something that spoils the happy moments too, either that or you have a great day and then a really bad one. I do enjoy most of my life though as i have a great family with two wonderful young children. I didn't like it when i lost my job before i got the one i have now... time seems to go soo slow and you get bored and bothered by the fact you can't earn money to pay for bills as you should do.