Inspiring moments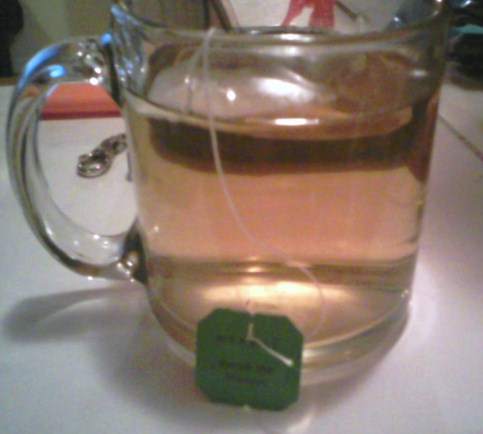 United States
November 13, 2010 1:11am CST
I love how inspiring a hot cup of tea can be when you take the tiem to relax with a cup. I espesically like the teas that offer little inspiring thoughts on them. Mine today said "Enrich the moment". I think that is just delightful. By the way I am drinking chamomile. What is your favorite choice?
3 responses

• United States
14 Nov 10
Its like a liquid fortune cookie! I like iced tea, not too much of a fan of hot tea. I wish I did, I'd probably be more relaxed. I've had some before but I'm not a hot liquid drinker unless its hot coca and then its got to have ten thousand marshmallows in it. Now I know why I don't like hot tea, you can't put anything in it.

• United States
14 Nov 10
You can put milk in certian flavors of hot tea, and honey is good too. I like earl grey tea iced aswell it is real refreshing.

• Indonesia
13 Nov 10
like to drink tes or milk,once a day


• United States
13 Nov 10
I like all different types, and some times I even mix them, lately I been drinking pomegranate bluberry, its real good!