How far do you travel each day ..... ?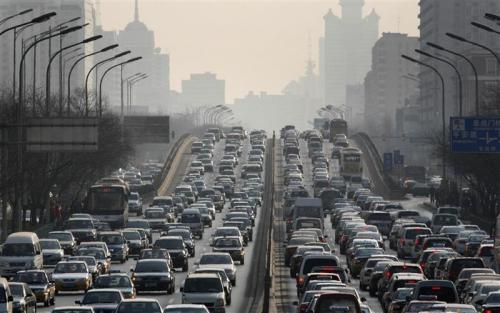 India
November 16, 2010 12:43pm CST
Are you Going to office , School , college , or just for a party today ? The worst part i know about them is reaching the destination at least in my city where traffic very dense on roads . I cannot afford to travel even a half mile after am back home after work . On an average i travel 80 miles a day in heavy and moderate traffic .
What about you ? How far and for how long do you travel every day ?
I don't get tired of climbing stairs but get tired of driving these days ... Ohhh....

don't remind me again i need to go to office tomorrow ....

5 responses

• United States
16 Nov 10
I feel your pain I took this job up In Atlanta once and I was commuting about 25 miles each way was one of the most annoying jobs I ever had. In reality though I was using about 30 or so miles worth of gas each way due to traffic.

• United States
16 Nov 10
Hey get up early and u must be stay away from traffic.

• United States
17 Nov 10
Not really, I can head out about 6a.m. and still get stuck in traffic. Atlanta is near like three other major cities so there is a lot of commuting from every way.

• United States
12 Dec 10
I travel an average of 30 miles a day. Not for work or to party, but to run errands for my family. Happy mylotting!

• India
24 Nov 10
oh god i got the same pain as u got, i am traveling almost 105 km per day, but not in the traffic area, Highway through the bus to my college, its consuming almost 3 hours a day to travel up and down...!

• India
21 Nov 10
Hello welcome to mylot I am retired after teaching in colleges for over 44 years, while in service i used to drive 100 kilometers to and fro from home to college.. These days i go to university or seminars to guide my PhD scholars or deliver lectures, but my driver drives usually, the traffic is so dense .. Thank you so much for this discussion.
Professor.
. Cheers have a great day ahead. God bless you. Welcome always.