What to do with these two Athletics tickets?

Guangzhou, China
November 17, 2010 9:22am CST
Since the Asian Games is held in my city now, our government gave each family two tickets. We got two Athletics tickets dated on Nov.23 at 5pm. However, I don't know how to deal with these two tickets. My parents seem not to be interested in it. I don't want to take a day off just because of the Asian Games, especially this event doesn't give me big surprise. Some of my friends' tickets are already wasted since we meet the similar problems.
7 responses

• Malaysia
18 Nov 10
Hi youless, as what I know tickets of items like games, concerts, etc which are not so popular and of course couldn't engage the interest of majority of audiences to visit, are always used as gift coupons or ticket. The organizers hope by doing so could arouse more visitors come and support the games or concerts if tickets or coupons are given free.

I haven seen any free tickets of very hot and popular athletic games is given free. They sold out fast and easy very much earlier before the tournament or performance begins. It's normal that we won't attend and watch the athletic game which we are not interested even the ticket is free. It's sure that there must be fans who love the game which does not interest us. It's no harm to offer them online. So that you could pass them to people who are interested in the related game. Hopefully you could come across people who are longing for the tickets. Happy posting



• Malaysia
18 Nov 10
I won't travel a long distance to watch the athletic game which I have not interest. It's quite troublesome as well as inconvenient. That's why your parents don't have any interest to watch it free. It's relaxed and comfortable and joyous to watch the favorite games in front of the tv at home



• Malaysia
18 Nov 10
I believe your government just want you all to support the games, that is why they gave each family 2 Athletics tickets for free so that you all can go and give support. I do believe some people will like to watch the games if they have got a free tickets and they will probably willing to take a day leave just to watch the games.

• China
18 Nov 10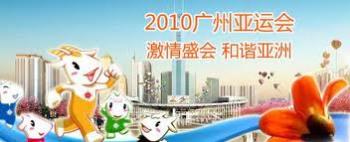 It is the same case with the Shanghai Expo. Each household were given tickets for them to go and visit the Expo. It is very nice of the city government to offer free tickets to the local residence. If I were in Guangzhou with a given ticket, I think that I will surely go and watch it if time permits. As to your case, you could give it to someone who wishes to watch the event. Have a good day, youless.


• United States
17 Nov 10
I guess if you can't go, or don't want to go its no big deal. It doesn't sound like a requirement so I wouldn't worry about it. Is there an exchange program where you can see if another date works for you or your family. I think its neat that you are given those tickets because some people have to pay for them. See if you can sell them or donate them to somebody who can use them.

• India
17 Nov 10
i wish i could be there to utilize the ticket.

• Guwahati, India
17 Nov 10
Hi youless, When the Commonwealth Games were held in India this year no such tickets were issue even to the residents of Delhi. Now you are lucky that your government and specially the Sports management has provided you with two to honour you people. there is nothing to worry. If you see that you can not skip your day for the sports scheduled better let it off. This is the question of preference.