Offer a great service and then take it away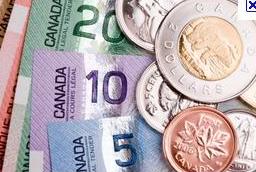 Canada
November 26, 2010 5:02pm CST
One of our banks here was providing a great service for seniors. An employee would go to the Senior's Homes and provide them with banking services to pay their rent, cable, phone, utility and to get cash if they needed to so they wouldnt have to go to the bank since some werent able to leave the Homes. Of course the employee had to carry some cash from and to the bank and now they are not going to supply this service anymore stating a security issue for the employee. So now, all those seniors wont be able to pay their bills or get cash if they cant go to the bank on their own. Does your country offer such services and if they do or did, would they decide one day to suddenly stop it?
7 responses

• United States
27 Nov 10
I've never heard of that, but it sounds like a very nice program. Seniors who are not able to pay their own bills and take care of their own banking need someone to help. Often, at least here, these senior citizens go to live in retirement or assisted living centers and don't do their own banking at all.

• Canada
30 Nov 10
This service was offered only in Senior's retirement homes or living centers. Here, unless you're under the government guardianship, meaning they take care of everything for you, they expect you to do your own banking. Now Im not sure what will happen to these people. Thanks!!

• Canada
21 Dec 10
You're very welcome and have a Merry Xmas!!

• Australia
5 Dec 10
I don't know how the elderly manage with their finances, cash and bill paying these days. I know the ones in homes depend on the management to do everything in that area but for people living at home it must be hard. Most elderly people wouldn't have a clue about computers, people like my dad. He pays some bills by direct debit which has been set up for him. He uses a cheque book and he gets cash when he goes to town. But there are some issues with him going to town. That seems like a stupid service to offer in the first place due to that very security issue. Whoever thought that one up and the person who put it into action, both should have been fired!

• Canada
6 Dec 10
The bank came up with this idea and the bank decided to stop it also. They wanted to provide a service to those living in a Senior Home. They dont offer that service here in Homes, unless you're senile and dont have family. Of course having someone walk around with a suitcase full of money wasnt a good idea. Im not sure what people who are living at home and are not mobile do to pay their bills. Thanks!

• Canada
27 Nov 10
I've never heard of this kind of service, but it does seem like a lovely idea. Problem is, they take it away! :-( However, I'm definitely not surprised if they stop any good/convient service, as everything's being scaled back, due to financial crisis, change of rules/regulations, complaints made by whoever, that sort of thing. It's very sad to hear they scale back on the services because it's a legitimate services, and it helps seniors a great deal. They do have banking in nursing home facilities, I know because my husband's grandmother would have my husband wheel her downstairs to the bank a few times when we visited her. (she's passed away now, it was quite a few years ago) I'm disabled now, and I rely so much on commputers, and so I do all my banking online. I really hope to one day teach my mother-in-law how to use a computer as she's getting full of arthritis, and it'll be nice to do things from the comfort of her own home. :-)

• Canada
1 Dec 10
Some of the nursing homes here have banking facilities or ATM but not all of them, so thats why they were providing services in those homes that didnt. Now Im not sure what the seniors will do if they dont have any family to help them. I think our generation will totally rely on computers and I have nothing against that. Hope you can teach your mother in law how to use a computer, it'll give her a sense of freedom. Thanks!!

• United States
27 Nov 10
I haven't seen this service offered here but can understand that it was doomed to fail. Anytime cash starts moving outside the common restraints it is subject to shortages or just plain disapearance.

• Canada
30 Nov 10
Nothing had happened as of yet but they thought it might if that employee was following the same schedule all the time. Its too bad. They could have at least tried to find another solution! Thanks!

• United States
27 Nov 10
Because banks spent their money foolishly and caused their own failure..and the bail out was spent on upper management luxuries....banks are stopping alot of the "Freebies" that the customers liked and used and are now making them pay for those services or do without. Bank of America has stopped all free checking accounts unless you have a huge huge balance. They stopped all the little extras like Free Cashiers Checks if you had an account with them and soon...they will be charging for using a REAL PERSON TELLER! Yes, you use the automated ATM machine or they will charge you a fee to use a teller. Didn't say how much the fee would be it isn't going to be a quarter! I would go into my BofA and they'd have someone there to greet me and ask why I was there (well, duh!) and I'd say to make a deposit and they'd say "You can do that with the ATM machine, let me show you" and I'd say, "no, I'd rather use a teller...I what I can to keep people working". THey'd look at me like a calf looking at a new fence and then walk away. But for every ATM...there goes at least one job..

• Canada
30 Nov 10
I know your banks had some serious problems but ours did very well. They didnt have to be bailed out, so thats not their excuses!! We already pay for using the ATM here. Its $1./transaction. The thing is that they want to make even BIGGER profits. Between you and me, why would they give a break to someone who had a lot of money and charge fees to someone who can barely keep a balance in their bank account. Thats the problem with big banks today. Thanks!!

• China
27 Nov 10
I do not think in my country they have this kind of services. The population in China is huge. The bank will never have enough employee to work if they provide this kind of service.

• Canada
30 Nov 10
Oh I know you wouldnt have enough employees to help everybody. I might be wrong, but I thought that in your country, the elders live with their children and the children can take care of them. Its too bad we dont do this here. Unless its changed now and you also have your seniors living in Homes?? Thanks for replying!

•
26 Nov 10
I agree. Most seniors are getting into using a computer now. I have never heard of that service before and I can see how it would be a security issue. Don't think I would want to drive around with cash for someone else in my pocket. If they did want to provide a similar service, they could consider sending someone to go into those seniors homes and teach them how to set up the online banking system with username and password, and then set up the telephone banking as well for a back up or if they do not have a computer. By adding a new service that can help just as much as the other one if not more, no one will complain that the other one was taken away.

• Canada
26 Nov 10
Most of these seniors can barely walk, some are bedridden. They live in seniors homes and if they dont have family to teach them, they probably dont even know how a computer works. But it gave me an idea. I do believe theres a demand for such a service. Thanks!!