New Cure for tired eyes for extensive computer and TV users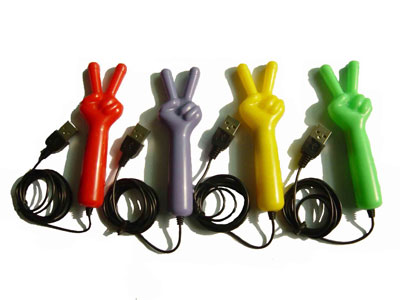 Chengalpattu, India
November 27, 2010 11:27pm CST
People who sit in front of the computer all day at office as well as at home PCs and Television when they come back home, hardly give rest to their eyes. For them they need eye massage to relieve the stress. The latest technology is a Two-Fingered USB Eye Massager. Plug it into ur computer's USB port and massager automatically turns ON and begins the rhythmic stroking of our skin near the eyes. It also has the speed optimizer to make u feel comfortable your way. The Manufacturers claim that this massager helps to aid digestion and even fight against some eye diseases and also stimulates the lymphatic system. Would you like to have one??
4 responses

• India
28 Nov 10
where can i buy one it is something too good to be true

• India
28 Nov 10
Wow!! thats really cool!! I would definitely need one for my eyes, cos I strain my eyes a lot. :( Can I expect this to be released in India also??

• India
28 Nov 10
Stimulating near the eye and the eye lids is good for the eyes. I have a minor disorder, or rather a disease, i forgot the term for it, eh. I can't open my eyes to the full extent, i mean i have lazy eye lids and the doc instructed me to rub my eye lid muscles to stimulate the muscles and keep opening and closing my eyes wide, like an exercise. A small exercise for the eye lid muscles, coz they are too relaxed. I would say a small eye massage would do good for everyone. Wow, i never knew you would have USB massagers for the eyes, especially because it can stressful sitting on the screen for hours. Sounds interesting.

• Philippines
28 Nov 10
This is a cool gadget. I'm not the type who stays too long in front of a computer but I'd like to have one of those. It'd be great to have my eyes massaged once in a while.