Fastest and slowest Internet speeds you hav experienced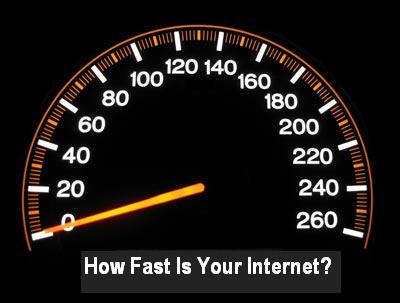 Chengalpattu, India
November 28, 2010 6:20am CST
Using internet might be good but its like or hate depends mostly on Its speed of download. The use for modem dial up Internets are gone and today most of us around the world use broadband Internets. Up to now the highest/fastest download speed recorded is 22.43mb/s and the lowest/slowest is 0.42mb/s (with a very high system configurations and no virus or malware records in up PC). My Internet speed is constant around just 65kb/s since my pack here is 512kb/s speed (low because of medium PC config and some malware may be) and my highest was 127kb/s some years ago. What is your Fastest and slowest internet speeds you hav ever recorded? and What is your current Internet Speed and are you satisfied with it?
8 responses

• Philippines
28 Nov 10
mine is 376 mbps... I'm not that satisfied with my internet speed... hope it could be better




• Chengalpattu, India
28 Nov 10
What? 376mbps? is it Megabites per sec or kilobites per sec? so u download a 700mb movie in just 2 seconds? do u work for some secret service or FBI or CIA or Cyber services or things like that? It should be Kbps not mbps.. Check it out.. Correct and Reasonable please!!

• India
16 Jan 11
Lolzzz..... He mentioned 376 Mbps, everyone in the world would be so happy to own likewise speed which he is getting and still not satisfied. I can't stop laughing MAN!!! Nice response.

• India
16 Jan 11
I think speed you are getting for the plan you own is OK. what you said constant of 65 Kbps where company claims 512 Kbps OK Now look at mine; Reliance Broadband+ wireless data card... Highest 145 Kbps where company claims 3.1 Mbps F**king Lowest 5 Kbps where company claims 3.1 Mbps Damn F**king this is result of mine, though, there are no any viruses inside. With some Good PC configuration.

• United States
1 Dec 10
I really do not know any specifics, but I do know that the school computer lab did have some unbearable slow speeds. Given some old and antique computers and you can tell why that I did not like using those computers. This was in grade school I believe. When I got to high school, I got some decent by school standard computers. Yet, when some low end sights take over a minute to load, that can be too long. I think that my current Internet speeds are among the best. There are a lot of times where I could blink and the website would be already loaded. Of course, at times, you are really at the mercy of the website and the traffic within. Still, all things considered, it is pretty good. There are times where it is slow loading but that is more of the website, than the Internet connection.

• India
29 Nov 10
i have two extreme sides: fastest speed is 2mbs/s, which is the maximum you can get in our country. slowest is 2kb/s which is not available in any where in the world. my network had a problem and i need to do my online work with this speed for a week............its a night mare.

• India
28 Nov 10
I usually use torrents for big size download stuffs. I remember, 320kbps is the maximum speed i got in my lifetime forever.

And the least speed i ever got is 0.5kbps.


•
28 Nov 10
Yhe higest i ever got is 256KB/ps and lowest is 1kb/ps

• India
28 Nov 10
I am using a Datacard.. my package is 3.2 MBPS. The maximum speed till now I have observer is 213kb/s. Day before yesterday it was 178kb/s. The slowest I observed is around 7 kb/s Previously I used to have BSNL BB, 2mbps plan. That time my maximum download speed was 120-130kb/s And slowest was around 1 kb/s Daytime speed is good, but night time when its free download speed is really very slow.

• India
28 Nov 10
I am using an Indian Airtel connection, where I am getting a maximum speed upto 140kbps and an average of 70kbps, minimum is 40kbps. My pack is also a 512kb/s plan but i get 1mbps for the 1st 10gb limit.