El Classico-Battle of the Titans!!

India
November 29, 2010 5:01am CST
Hi, Tonight is the first Battle of the season--Barcelona vs Real Madrid. Last 4 meetings,Barca has defeated Real. But under Mourinho, Real looks completely rejuvenated.. Messi vs Ronaldo..!! Guardiola vs Mourinho..!! Xavi vs Xavi..!! So many battles within the battle...I'm eagerly waiting for the kick-off...!!
3 responses



• Romania
29 Nov 10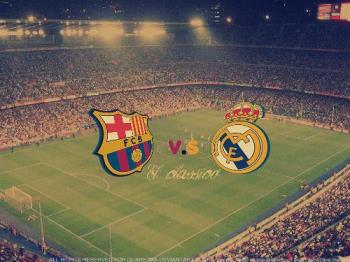 Every year it was said that El Classico has never been at such a high level. And every year it was said that Real is stronger than Barcelona. And in the last years Barcelona humiliated Real, it didn't matter if it was at Camp Nou or Bernabeu. I expect a clear Barcelona victory and I will say why: Firstly, because Barcelona has better players( more European and World Champions and I think more Champions League winners as well). Second, because they play at Camp Nou, where they are a force. Thirdly, because Real has not the defensive players which Inter had, so that Real cannot play so defensively like Inter did last season. Fourthly, because when a team wants to play football against Barcelona on Camp Nou, they will be knocked out. Fifthly, because Barcelona has Xavi and Iniesta and sixthly because Messi is better than Ronaldo. All this have been said, anything can happen, but I expect Barcelona making a great game.