Leslie Nielsen..RIP

Carlisle, England
November 29, 2010 6:38pm CST
I was sad to discover that Leslie Nielsen has died. I know he was in his 80s but even so, the world won't be the same without his comic genius lightening up our lives. My personal faves are "Airplane" and ALL the "Naked Gun" films. At least we can remember him by watching his films. Not many people can be remembered in this way. http://www.youtube.com/watch?v=eJEmtLxkEoI
5 responses



• United States
30 Nov 10
It wasn't a comedy, it was a fairly well done (for the times) sf story. and it got a mention in the Rocky Horror Picture Show Double Feature (opening credits) Science fiction (ooh ooh ooh) double feature Doctor X (ooh ooh ooh) will build a creature See androids fighting (ooh ooh ooh) Brad and Janet Anne Francis stars in (ooh ooh ooh) Forbidden Planet Wo oh oh oh oh oh At the late night, double feature, picture show

• Carlisle, England
30 Nov 10
I've no idea what you're on about but it sounds fab!



• United States
30 Nov 10
I read the news today and was sadden by it, as I will certainly miss his comedy. But as all legendary comedians and celebrities there will always be the re-runs and memories to cherish.


• United States
30 Nov 10
True there has to be, but I am afraid to say they will be a bit difficult to find for a long while as the family will have the rights and well unless they hear the cash they will not be releasing them in a hurry, unfortunately. Eventually though they will, and it would be a pleasure to see them.

• St. Catharines, Ontario
30 Nov 10
"Shirley", you must know that both John Candy and Leslie Nielsen were Canadian.

•
30 Nov 10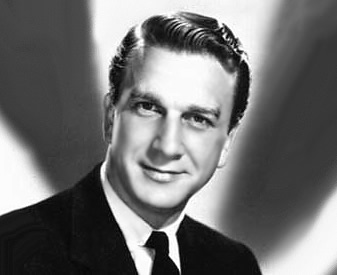 It is such a great loss because no one did the spoof movies better. There was something about how he played his character straight yet got the laughs which made him the master of it. But whilst many know of his career as a comedian in the 80s some of his best movies came before that when he was a serious actor, and quite handsome to. Hopefully they will start showing some more of his older movies on TV in homage so we can all see what a great dramatic actor he was as well as a comedian.

• Carlisle, England
30 Nov 10
It was funny when Anna Botting (the only Sh*te News presenter I actually like) was intoducing some of Leslie Nielsen's best bits, you could tell she really enjoyed them..and I did too and she has a contagious laugh anyway. When I first saw the "beaver" joke (and I think I saw it at the cinema) I thought it was hilarious and still do!



• Carlisle, England
30 Nov 10
Well that's true. Apparently, he did over 100 films!!


• Philippines
30 Nov 10
I loved his movie naked weapon and its sequel. He's such a genius when it comes to doing comedy movies. He has this peculiar way of acting that makes it funny. Even the way he speaks adds up to the comedy.

• Carlisle, England
30 Nov 10
I loved his deadpan delivery and his wide-eyed expressions. One of the few guys that could have his face filmed close-up and have everyone in stitches.