Jury Duty!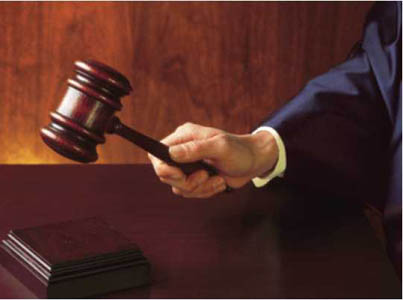 United States
December 6, 2010 8:07pm CST
I had to report for jury duty today. I was not selected for a panel today, but am subject for use through this week. I have to call in each evening to see if I am to report the next day. I am not scheduled for tomorrow, so will have to call again tomorrow night. Have you ever served on a jury?
2 responses

• Canada
8 Dec 10
No, I have never been asked to serve....but it would be such a pain. I would have to travel 1 hour away from home(that is the closest court house), I just wouldn't want to do that...if it was a 2 day trial at the longest it wouldn't be so bad.....but would hate to be there for a week or so.

• United States
8 Dec 10
I have to drive 40 minutes to the courthouse. Most cases are less than 2 days, we were told Monday. But here if you just don't show up for a jury summons, a warrant for you is issued.

• Canada
10 Dec 10
Yes. My husband got out of it once....saying that he had to work to support his family...which he did. That excuse will probably only last so long....lol

•
10 Dec 10
I once served on a Jury. Hopefully never again! If I was ever in the unfortunate position of having to plead not guilty to a minor offence I would elect to be tried by the judge alone as you can do in Scotland in a minor court. One the other hand an accused could be lucky and get a sympathetic jury or one which was prepared to look dispassionately at the facts. I think I was unlucky with the other jurors but it did shake my belief in the justice system a little. I would hate to have to sit through a majr trial running for weeks especially if it was a fraud trial. Thankfully I am not eligible for jury service again for another 5 years!

• United States
10 Dec 10
It is a duty and a privilege, I believe. I would not say I relish the thought of being selected for a big trial, but I would never shirk the call to serve. I hope I never find myself in need of a jury of my peers, but if so, I want them to be there.