Money or Fun?

United States
December 9, 2010 11:35pm CST
Most of my time spent online is making money. I am a writer, and at this moment, it is paying the bills. It is rare that I use my Internet for much more than my money making endeavors, though I will occasionally play a game or visit MySpace. So I am wondering how you spend the majority of your time online? Is it making money or having fun? Do you mix the two equally? Is making money more important than having fun online? Would you have the Internet if you could not make money? What about in everyday life outside of the www? I have always been about my money personally...
7 responses

• United States
12 Dec 10
For me it really is a mix of the two that keeps me online. I've been doing a lot more writing than I used to do and that means that I have been devoting more time to making money online. However, my digital scrapbooking and also my facebook are both things that I am still really involved in and they take up at least about half of my online time as well. I don't think that I would ever be able to give up all of my fun time on the internet.

• United States
13 Dec 10
It is good to hear that you are writing more. I know it was something that you had wanmtd to do for some time now. Most of the time I find it really enjoyable to do. I am not that into Facebook or anything, so when I dogo on it is really quickly to see what my friends are up to. What is digital scrapbooking?

• Puerto Rico
12 Dec 10
I try my best to balance them both with my writing and then playing my games. I try to accomplish just so much on mylot and then play games on Farmville. The games are interesting and keeps my mind healthy. I like making money online but I don't see it as a great income to pay the bills. I guess I have to do alot more writing.

• United States
13 Dec 10
What sites do you write for,lelin?? I do not think that I even realized(or remembered) that you wrote online.I play games on one site, which is Winster.com.It is o.k.now and then, but U would much rather be making money. But you are definatley right, you have got to have fun and playing games is a great way to do so. I do do a lot of writing online, but right now it is all worth it to me.

• United States
12 Dec 10
I am mostly online for money making. Where are you working that is paying your bills? I have mostly small earnings, I have not been happy with some of the other ways that I have tried to earn money.

• Philippines
11 Dec 10
Well, before I discovered making money online, I'm usually using the internet for fun and for school activities, but now mostly I use internet for money. Sometimes, I take breaks and I can do both. I also like to play games and watch moviews but not as much as I make money on the internet.


• United States
12 Dec 10
It is great that we are even able to make money online. Of course it is important to have fun on here as well so that what we are doing does not get the best of usa.I know that trying to write alot will easily wear me down.It is great that you can divide your time online.


• United States
12 Dec 10
You do not have much time to spend online??

I think I spend far to much time online. I would be lost without my good ole' Internet connection.

I try to [play games and do other fun stuff on here, but seem to resort back to my money making endeavors.


• Canada
14 Dec 10
I'd like to say that my mix is equally between earning money and having fun. But sometimes when I'm here in myLot, I'm having a bit of fun that I sometimes forget that I also earn money just the same. Anyway, what I would like is that someday it would all be 100% fun. And I don't have to rely on online work.

• United States
19 Dec 10
You are so right!!

It is alwyas fun here at mylot. I feel so blessed to have met you and all of the wonderful people on here who have been such great people to me.

I will be gald when I find a "real"job and do not have to sepdn so much time online. It can be quiet a drag to be on here so much. But at the same time I would miss it if I weren't here!!


• Canada
19 Dec 10
Have you seen that movie 'Good Will Hunting'? You could be the Matt Damon character, and I could be the Ben Affleck character. Although I'm happy to see you here on myLot, I would be much happier when I won't see you here anymore (or just once in a while maybe). Because that would mean you've found a real job that is keeping you busy, and you're on your way to having a normal (and better) life.


• United Kingdom
18 Dec 10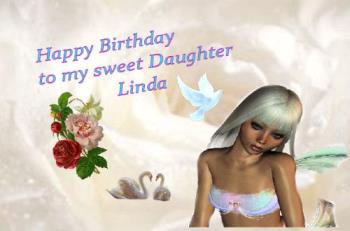 Hi Erikmama I do all sorts on line, but I do not play Games lol as I do not like playing games that much I more design Graphics, greeting Cards, layouts and things like that I then decorate the Cards ready for what ever Occasion it was made So yes I earn my Money on here but also have my Fun on here I will post you one of the Cards I designed and made

• United States
19 Dec 10
TThas sounds like a lot of fun, gabs. Where do you do that at?? Id it for money or fo r fun?

MyLot is always fun!!

I have never been a game player, but this site is fun for me that I do, and there is always the bonus of earning a price, though it does take a bit of time to fdo it.