Do you repair your own car?

Australia
6 responses

• United States
18 Nov 06
I change my own oil or my husband does it for me. He does most of our repairs. Rarely do we take our vehicles to someone, although we will for minor things sometimes. For example last month he completely rebuilt the front end on my truck - tie rods, bearings, everything. After that, we took it in to get aligned, I noticed my brakes were "squishy" on the way over (air in the lines). While we were there my husband asked them to do a brake line flush. My truck drives (and stops!) great now!

• United States
19 Nov 06
no im not that skilled :P

• Australia
19 Nov 06
This is a shame my friend, if you have a car, maybe you should read its service manual, or have a friend that knows about cars, show you some things you can do to save money. Maybe working on cars and machines is too yucky or dirty for some. Thank you for your reply.

• United States
18 Nov 06
I wish I could do my own repairs, within the past week, the axle had went on my car so I had borrowed my dad's truck and the engine blew in it while I was bringing my husband home from work.

• India
4 Dec 06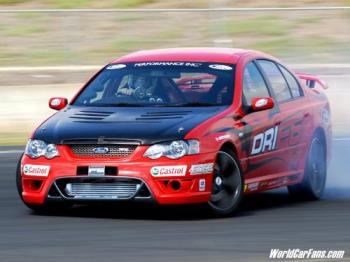 i would love to but due to my busy shedule i am not able to do it, i have learnt to do some minor repairs of my car and ofcourse i wash my car myself