How long do you think Facebook will last?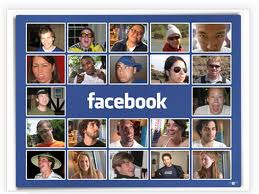 Australia
December 13, 2010 3:08am CST
Facebook has been on its peak for many years already but unfortunately, as everyone knows.. every product has its dead end where it becomes old fashion. When do you think Facebook will stay as popular as now? Can it be possible that one day, someone may create one social networking as cool as Facebook?
5 responses

• United States
13 Dec 10
I'm sure that one day it will be obsolete and everyone will be into the cool, new thing. Just think, myspace used to be the coolest thing ever and now everyone hates it, but then again, that was their fault for changing things all the time and making it stupid. So I guess the question is, can facebook adapt to new times and keep their website fresh and cool?

• United States
13 Dec 10
Hi XXJ I don't have a facebook account but it seems to be pretty popular I don't see it going anywhere anytime soon I think it will be popular for while

• United States
13 Dec 10
I think facebook might be around for a long time to come. It's one of those things that will just change with time and expand. Maybe one day it will just vanish, its a possibility, but I think it'll be around for another ten or even thirty years.

• Australia
13 Dec 10
As a matter of fact, facebook is very popular in the world and will be hard to cover into shadow by another social networking site, but its not impossible. With the new movie 'Social network' which just came out has actually 2effects on the public. The popularity will be greater on general public, but motivation to do better than facebook will be on the side of programmers in the world. Think about it...

• India
13 Dec 10
It depends upon the features of Facebook that should be updated frequently.. I think, facebook would be in the peak for more than a decade, because if some other social networking sites comes, it's difficult for others to adopt it, because we have friends and relatives pinned in Facebook and Facebook is very cool.. U know, Orkut was very famous a year back, but Facebook became very famous in my place just a year before..

• Philippines
16 Dec 10
Facebook's Developer is continualy reasearching for ways to improve their site. if thats the case,,facebook still could survive many years. just continue research and advance application or upgrading.. just like windows98 to 99 then to 2000 then xp and now windows 7.