first gift given to me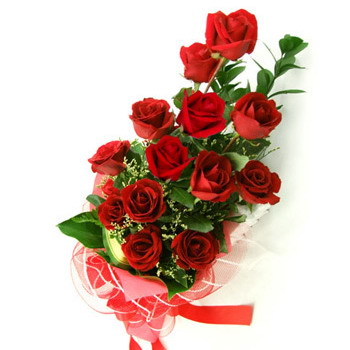 December 13, 2010 11:16pm CST
Red roses-He gave me a bouquet of roses in our first monthsary. And I really love it. Have you experience it? What type of flower? Thanks for your response. Good day!
4 responses


•
15 Dec 10
Oh really. I think they have the same idea and choice in giving us a bouquet. I love color maroon color roses. Is so sweet to think about. They really love us as symbolizes the dark color of the flower. They put much effort and money to do that. And in our graduation day in college. He also gave me a bouquet with different flowers and very colorful. Good day!

•
16 Dec 10
Yes we have to take good care of our love life too. Not only for ourselves but for the future. You too congrats and God bless us! Good day!


•
14 Dec 10
Send him a 4 pieces of red roses.. Symbolizes as I LOVE YOU TOO!


•
14 Dec 10
Ah simple but romantic idea. People has our own idea on how to make a surprise. Its all about how we appreciate it. Pieces, dozens of flowers it doesn't matter. What is more important is that who gave us this special thing and experience is our love one. Next time try to give a surprise in return.. Good day!

• Malaysia
14 Dec 10
For my first love, I have her a crystal swan which cost me like 400 bucks. I saved up A LOT for it! I still believe that the best gift I ever received is from one of my ex: a hand knit scarf. That..touches my heart forever! That was our first anniversary and I actually gave her 1,000 stars hand folded :). The best part was gave her 999 and the last one i gave her in a box.

•
14 Dec 10
So sweet! We're so blessed and unique in just making our partner happy. When i receive the flowers my mom was so excited to display it to our house. She really love flowers and appreciate the bouquet. So many flowers but he put some plastic. According to him it represent as his long lasting love. The flower will dries but his love will be always in me. Next time try to put engagement ring to the last box. Good day!