These days do most families have the TV on during dinner time.?

United States
September 1, 2006 3:57pm CST
Do you feel that dinner time should be family time.? How many times a week do you get to sit down with family and talk/bond during dinner.?
6 responses

• United States
15 Sep 06
well i dont eat with my family. i dont really have a family and never have and never will. i eat alone in front of my computer. sometimes i do watch tv when i eat. that is about all i can tell you.

• United States
14 Sep 06
I remember growing up we use to all sit together at the dinner table with no tv but the older we got the more that stopped. And we all got busy with our own activities. Everyone wasn't always home at the same time eat. And my mom just stopped making dinner on a regular basis.

• United States
14 Sep 06
I think alot of families do put the t.v on, but I think that is a good time to spend time with your family and talk about how your day went.

•
2 Sep 06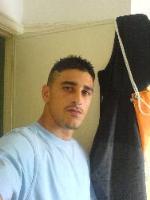 i think more familys should sit down and have dinner together as not alot do.even my family has never sat down and eat together and i think it would have been good to do that


• United States
1 Sep 06
I think dinner should be family time. it seems that is the only time when you are hungry that you can get everyone together.