What is your New Years resolution?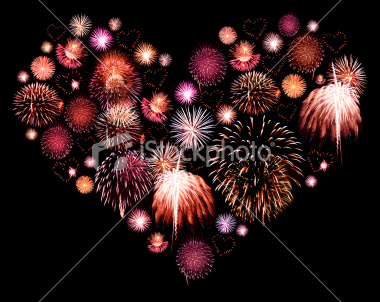 December 17, 2010 5:43am CST
Me i want to earn more. To celebrate my 2011 birthday as its best. This coming year I want to work and have work experience for my career. To be more independent and to build a team in my Herbalife business. How about you? Good day!
8 responses

• Philippines
18 Dec 10
My resolution is simple. To get a job so that I can have my financial freedom from husband. To be self dependent as I used to before he came. To start anew and totally move on from the painful situation...

•
19 Dec 10
Oh you can make it. Starting today find a job, list down all the companies and job you want then in January first week just start your dreams I'm very sure you can do it! Just go along and be positive. Whatever is that. Just focus on your dreams and don't mind those things that makes you weak. Good luck!

• Philippines
20 Dec 10
Thanks for the encouragement, dear. That's exactly what i'm planning to do and will. Can't wait for January to arrive.:) God bless you.:)

•
21 Dec 10
Almost the same to my plans this coming this January. I have a online business and income but i want more and experience. So I decided to apply and find a job. So that for my birthday this coming September 2011 I can celebrate it with my family and friends. Good day!

• Philippines
21 Dec 10
I want to earn a lot too with my online sites.. I also wish to find a job that pays really nice and save. Forgetting my profession for next year i guess, i just want to earn a lot for my family and to save. Hopefully we can all achieve this next year. Good luck to us..

•
21 Dec 10
Yes if we want it so possible to happen. And if we put it in action so it will happen. Hopefully we can do it! Just go wit the flow and do everything we can, do our best. Ask God and then He will appreciate all our effort. Good day!


•
21 Dec 10
Lesser your bad temper so it means that you have to be happy all the time. Good mood in everything you must do. Just be grateful on what you have and whatever it takes just accept it. There's no perfect life. Just follow your heart. Good day!

• United States
18 Dec 10
I hope you accomplish your new years resolution - as for mine I want to earn more as well, do well in school and to lose at least 5-10 pounds throughout the year :) And have a better year in 2011 than 2010 :D

•
19 Dec 10
only 5-10 lbs in a year? Oh a very simple dream and im sure you can do it in just a month if you really want. All people wants to earn more than we can this 2010. But if will work harder so its possible and we will receive more than we expect. Check my website: http://www.perfectdiet.multiply.com Good day!


•
19 Dec 10
Wooh you want to have your own business? Well it must be in a good place. You product must be on demand. Your prices are not really high but reasonable. With a good service at all times! Ask those person who also managing their own business. Good day!

• United States
17 Dec 10
Those are some pretty lofty goals, and I wish you the best of luck. If you work at them every day, I am sure you will achieve them. My goals are 1) to make 2011 a better year than 2010 was,

2) to make enough income writing from home to justify staying at home,

and 3) to see as many new places as I can!!!

Happy New Year!

•
19 Dec 10
Yes dreams are on our hands so we have to work for it. We're the one who is making our dreams come true. Wow you plan to travel by year 2011. Well its so cool and fun to see the world. Me too Im planning to travel at least once a year. Advance Happy New Year! Good day!

• Malaysia
17 Dec 10
Hi there. Nice dream and goal you got there. For me, 2011 will be a whole new year to explore a new industry. I am planning to leave my current industry after a get a good work else where. Going to be a huge challenge but I am and I know that I definitely have to make it. Also, I want pay off my debt in 2011 and start my off campus studies too! Seems alot for a small man in this big world but...with dreams, then comes success!

•
19 Dec 10
Go for it! Go for the gold. If that's what makes you happy and want to do go ahead. Finding a new job is not a crime. Its a career growth, part of growing up. Meeting new friends and co-workers. Paying your debts in January a very good sign of blessings. Do your obligation and duties. Wow.. Just be positive always think BIG! Good day!

• Croatia (Hrvatska)
17 Dec 10
I want to achieve something new all the time and looking forward to a prosperous year for my self and my family, I want my life to be better than the last one and only I can do that for me

•
18 Dec 10
We all want to improve. And to change for coming year. Do the things we want. Buy the things we like. Change for the best! Good day!