Closed For the Holidays!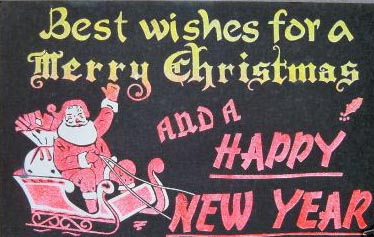 United States
2 responses

• United States
26 Oct 11
I work retail. The only days they are closed are on the actual holiday and they only close for 3 of them during the year. Consider yourself lucky to have a job that will close during the duration the kids are off. I wish more places were that way.

• United States
26 Oct 11
here we are facing the holidays again, the year has slipped away! Hang tough 3SB!

• Canada
30 Dec 10
I pretty much stay at home...although I clean house for older lady once every 2 weeks and we have 2 small businesses at home....so I help keep everything organized with those....pay bills etc. So, I didn't have to take any time from work. My husband, however, works 6 days/week at his day job....and has to fix a broken road grader is it breaks(our home business) and also drives a limo(or 2nd home business)...so he got a few days off from his day job. He is going back to work tomorrow. Since he has had a few days off, he thinks he will probably have to work new years day-he drives truck on a regular daily schedule. Sounds busy, but it's not too bad.

• United States
30 Dec 10
Here's wishing you and yours a very blessed New Year!