What is that memory you can't forget?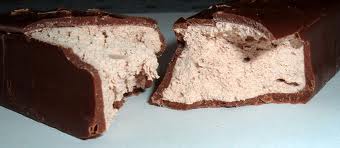 Philippines
December 20, 2010 5:54pm CST
Well, I don't know. I have a lot of memories but one thing I can't forget was the time when I think of the time way back in the past where my father brings a lot of chocolates from abroad. There's a lot of them, and I always eat everyday.. I can't forget it cause I missed it so much... We don't get to buy that much chocolate because it is pricy here in our country. Thinking of the old days I'd pray to be able to go back for one day! LOL.
8 responses

• Philippines
21 Dec 10
I have lots of memories to share but the best one is the tree house that we use to play. It was the oldest and biggest mangrove tree at the back of our house, me and my siblings and some other neighbors our age made it our playground. It was such a memory I treasure.

• United States
21 Dec 10
I have so many memories that I can't forget, but the ones that I remember the most are the births of my six children and most right down to the times they were born. Other memories just can't compare to these.

• Philippines
21 Dec 10
Aaaah.Memories! I love this subject. heheheh I have been thinking lately of doing a memory journal. I will write down all the best memories I have of Christmas & Summer Season, and Rainy Season. Yes, I am big on reminiscence and nostalgia. hahahaha Well, just like most of you here, i have lots and lots of memories! But since it's Christmas season, then I'll pick a memory from this time also. heheheh. My best Christmas memory was when my Aunt, uncle, and cousin came from india and spent Christmas with us. We didn't have much that time coz my brother just got out of the hospital where he was confined for a month. It was a stressful time for us especially with regards to finances but the visit from my cousin made us forget all that. It was a simple Christmas, but it was also a time of healing for all our emotional stress and other personal worries. It was a Christmas full of love and laughter and I know that I will always look back to that Chrstmas and feel the warmth of the season. I, thank you! hehhehe ADVANCE MERRY CHRISTMAS TO ALL!

• Philippines
22 Dec 10
this post made me remember the time when my Aunt from Germany came to visit us and she brought her daughter with her.I was amazed because it my first time having a close encounter with a foreigner.. We visited them on the hotel they checked in.. everything smells good in their room. Alot of foreign goods inside. Chocolates, cream cheese, goods from the airplane and a beautiful barbie like cousin in front of me. They treated us for lunch and it was so cool cause everyone was staring at her. We are asians and she is half german that's why. The place, the people, the food we ate were all unforgettable. They are expensive.. I'd always want to go back to that time.


• Philippines
2 Jan 11
I can totally relate with what you shared in your post.heheh. My cousins were half filipino half british but born and bred in India. They're both males though so they didn't look like barbie dolls. But they are both goodlooking as well. hahah My parents have several american friends who used to come visit when we were younger and they always bring imported goods with them--chocolates, candies, etc. And yes, they all have that certain smell that is just sooo nice. We also get lots of packages from friends in the U.S. while we were growing up and once in a while I find myself looking for some of the candies they used to send and I buy for myself and I am not sure if i really like them or I just like the memories associated with them. hahah. I am sure I like candy canes and starbright peppermints though for both their taste and the memories. :o) HAPPY NEW YEAR!

• Philippines
21 Dec 10
a lot of things actually.. but since you mentioned your father, i have one too. when we were little, he used to carry me on his back and off we go to our farm. he used to bring me there 'cause my grandmother wants to see me every time papa will visit his farm nearby her place. we used to sing and i so miss that.

it's been a while since i had long talk with my father.

i'm working far from home and i only go home once or twice a year.

• Philippines
22 Dec 10
We are the same I also work far from home. One thing i remember with my parents is when my mom use to play the guitar with me singing with her.. I was five back then. I can't forget that. We always argued on different topics when I grew up.

• China
21 Dec 10
The memory I can't foeget?Well well,frankly speaking,there are a lot!The moment I saw the title,the first thing I thought was my first love.Yeah,my first love.Several years ago,I was a freshman in university then.He was my classmate in high school.When I open the E-mail he sent to me,guess what?A poem!Love poem!I still remember the feelings I had at the moment.It's great!

• Philippines
22 Dec 10
Love is such a great memory.. Great experience. Keep remembering!

• India
21 Dec 10
I can't forget the day my results for my law exam were announced and i got through.It took some time for me to realise that i can now start practising law.There were several other wonderful moments in life but this event made me feel i had accomplished something.The first few days when i attend court were exciting as i was eager to learn the nuances of law practise.

• United States
21 Dec 10
My memory I cant forget ..is when I went to Pro Footballs Hall of Fame in 1990..went to see my favorite player get inducted..and the day before I drove to Pittsburgh and saw Three Rivers Stadium...that was pretty cool..since that stadium is not there anymore..luckly I have pics of it..never forget when you come out of a tunnel and see the city of Pittsburgh..that was a incredible sight at that time..

• Philippines
22 Dec 10
from your comment I remembered when i watched the Moffatts concert and it was so unforgettable.

• Netherlands
21 Dec 10
The first kiss, sticks in my mind like it was yesterday. Still with the girl and still happy as ever. Thanks for reminding me man!