High Cholesterol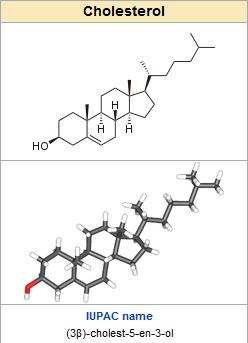 Malaysia
December 20, 2010 11:30pm CST
Recently our company have given us the medical checkup and now the result is out. I am fit in everything except I have a high cholesterol, especially the LDL which is the bad cholesterol that is over the normal limit. In many people mind, people who having high cholesterol should be fat and heavy, but I am just fine and my BMI is in the normal range. Anyone of you having the same problem and do you have any idea we can reduce it back to normal? I do know that we can take medicine to reduce it but there are side effect that will arise from the medicine for reducing the cholesterol. So, I don't think I will want to take it.
10 responses

• Malaysia
21 Dec 10
I were having the same problem earlier. The doctor advised me to have a walk after my dinner. Besides, I were given some pills in order to reduce the LDL too. For long term, we should correct our living and eating habit to maintain our good cholesterol level. For me, I am not supposed to advise you anything since I am not the professional in this line. In oder to avoid making you worse, the below link is a very good reference for you. Always remind yourself to keep fit, healthy, happy and stay longer. http://www.emedicinehealth.com/high_cholesterol/article_em.htm#High Cholesterol Causes

• Malaysia
21 Dec 10
Really? You too having the same problem before? So, have you manage to reduce it by taking the pills and exercise after your meal? I will try to do that after my meal but I do not think I will want to take the pill, I have search through the internet and found that most of the cholesterol reducing pills having side effect that will affect the health and bring you another problem such as liver problem. I would prefer to take something natural like oat to reduce my cholesterol level.

• Malaysia
21 Dec 10
I have tested once and the advice was to have a walk after my dinner. It wasn't helped me at all. I went for the the second test, I were advised to eat pills. After a while, the level of my cholesterol returned to the normal in my test result. But I never exercise at all. After my cholesterol returned to normal, I never care about it anymore as long as I diet a bit( No "Nasi Lemak", "Roti Canai", Deep fried foods and so on).

• Malaysia
22 Dec 10
I think if you already having high cholesterol in your body, it probably will not be removed if just by walking. I think it will be remove only by aggressive exercise. I still prefer to do the natural way instead of using pills to reduce cholesterol to avoid unnecessary side effect. No Nasi lemak, roti canai and pisang goreng? Oh my god, those are my favorite, how to live without those?

No choice, I think I will reduce the intake.


• Philippines
21 Dec 10
For me you need more exercise so that the cholesterol take away and take herbal medicine about it tahebo tea would be great.

• Philippines
21 Dec 10
This is not a sales talk fyi as I am speaking from actual experience of my mom who patronizing herbal medicine. My mom has become very health conscious since suffering from insomnia that led her to do her own research for a medicine so she does laboratory tests every year to monitor her health. Findings say that she also has high cholesterol since she had her gallbladder removed due to gall stones. She took "Nakodi" from Gano Excel. The Malaysian branch is the founding company. The ingredients are made from mushrooms. You may want to visit the nearest branch if you want to. Their products are really effective because my cousin who's a cancer survivor for almost 10 years only took capsules from their product as well. So I can assure you of its great effect.

• Malaysia
21 Dec 10
It is really that good? I think I have heard before about the brand but I dare not simply give it a try, I will do more study about it first. I think many direct selling company are promoting their product just like can do anything and almost like possible for many diseases but it is just too hard for me to believe. I have got a friend who involved in this direct selling health product, and he had consume one of the product and caused him lost his hair at the age of 26. I think sometime, a health product would not be necessary suitable for everybody.



•
21 Dec 10
Yes, medicine, such as statin which can inhibit an enzyme involved in the production of LDL choldesterol, might be able to lower the LDL level in our bodies but there might be side effects such as increasing the risk of developing cancers. What I suggest is to have a diet with more polyunsaturated fats, reduced saturated fat,reduced cholesterol and more non-starch polysaccharides because this diet can help to reduce the cholesterol level in the body as LDLs bind to recptor sites on cell membranes before being taken up by the cells and excess LDLs in the diet overlad these membrane recptors, resulting in high blood cholesterol levels. Saturated fats may also reduce the activity of LDL recptors so the LDLs are not removed from the blood, thus further increasing the blood cholesterol levels. I think what you have to do now is to try to manage your blood cholesterol level as LDLs may be deposited in the artery walls forming atheromas. However, do not worry too much, you can always seek help from the professions if you have got any queries.

• China
21 Dec 10
you can use the diet to treatment,soybean meal of gods yellow alkali can help lower cholesterol and therefore should eat more soya-bean milk,bean curd,soybeans, Fish agarci and mushrooms.

• Philippines
21 Dec 10
Normally, we associate someone with high cholesterol with people who are fat. But like in your case, it appeared to be on the contrary. This is a wake-up call to anyone, whether obese or someone in normal weight. We should always watch what we eat and be careful with the contents of the food we eat. Everything has to be in moderation. We should focus on eating on fish and vegetables.

• Malaysia
22 Dec 10
Yes, it is quite rare that people like me having high cholesterol. I think it is more related to the type of food and the way we live, I mean exercise. If one doing exercise regularly, he/she probably will not have the cholesterol problem like me where I only doing exercise once a week.

• Canada
21 Dec 10
I am confused, I though HDL was the bad one, and LDL was the good one. I am sure someone already made this clear, I just respond from my email. I do know however that if you inquire with dietitians they can help you adjust your diet slightly to help lower cholesterol, which would be best, because they know what you have available in your area. Sincerely and With Appreciation.

• Malaysia
21 Dec 10

HDL having a heavier density than the LDL so when the low density lipoprotein (LDL) increased in your blood streams, it lead to the buildup of plaque in your arteries over time. I think the first I need to do is to control or change my daily diet and do more exercise.

• China
21 Dec 10
You had better eat low-fat diet moreover do some jogging.

• Philippines
21 Dec 10
Hello there PAL! :) I feel pity for you for having high cholesterol :( Having high cholesterol can lead to heart diseases :( But dont lose HOPE! You can lower your cholesterol level by having a good daily habit Honestly i am not a doctor or whatsoever but i believe this might help you a little. You need to eat healthy and nutritious foods. Vegetables and fruits is a must! Avoid eating fried meals. Especially fried porks. Always exercise and be sure that you are sweating. By the way i know a product which lower cholesterol level and i believe its called QUAKER OATS? I hope that is available in your product because it is proven to lower cholesterol level in just several weeks. If you want to know more about it and gain some tips for lowering your cholesterol level this may help you www.quakeroats.com Hope i helped you in your problem yspmyl! Happy mylotting! And happy HEALTHY LIVING! :)

• Malaysia
21 Dec 10
Hi! Thank you so much for your concern, I heard about the quakeroats can reduce the cholesterol level, I am starting to taking it daily and hopefully that it can really help to reduce it. I think the cholesterol doesn't build up within a short period but it should be there for a long time and keep accumulated up.