Don't Disturb Me I'm Online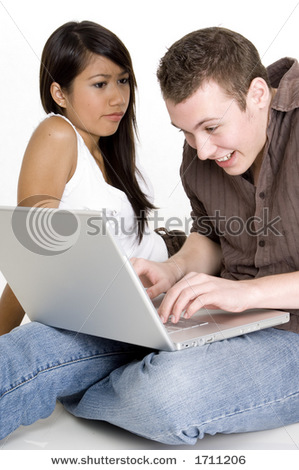 Philippines
December 24, 2010 9:07am CST
Hello Mylotters, I know it sounds mean and selfish but i am really piss off every time i'm online then someone is going to look on the things i am doing,well that will be fine coz i don't have any secrets to hide but i hate it when they keep on asking me while i am doing my work especially when they start asking me "When are you going to finish can i check my account?" DARN IT! how can they be so insensitive this is my computer, my property the only thing i can say that is really mine (a gift from my parents). I don't want to be selfish to them but they are starting to annoys me and pissing me off becoz they always do that it's just i don't want to be harsh on them so i don't want to say NO to them but can't help not to make face every time they do this to me. Happy Holidays!
5 responses

• Mexico
24 Dec 10
Hi bhaby catch: I understand your feelings. It's not a good reaction but it has happened to me too. You feel that your privacy is being attacked and also that you can't concentrate on the things that you are doing on your computer due to the interrumptioons of this person. This also happends to me when I'm reading a book and someone simply just want to talk with me. Don't talk to me! I'm busy don't you see. Lol XD. Thanks for starting this discussion. Merry Christmas. ALVARO

• Philippines
24 Dec 10
hello star, Thanks for the response :) Yah!there is also an incident when i left my account open just to get something someone is infront of my pc :o it really pissed me off. Merrier Christmas to you :)

• Mexico
10 May 11
Hi bhaby catch: You're welcome

. By the way. Thanks for your best response. ALVARO

• Kolkata, India
24 Dec 10
yes bhaby same is here.i get annoyed too when people keep on asking me that question.an specially when i am working they keeps pinging what "are you doing","are you busy","are you busy still now".. i dont know how insensitive they are.

• Philippines
25 Dec 10
Hello Anitoton, Merry Christmas I don't know why there is such a kind of them i mean they can see what you are doing and still they keep on annoying me. Jeez, can't they understand that you are in the middle of something. Thanks for the response

• United States
27 Dec 10
I know how you feel. I have my own home, and right now have my step daughter and her kids living with me. They don't help out with bills or even food. My granddaughter who is 18 gets on my computer without my permission. She sneaks on, one time I had let her use my computer and she messed it up. So now I say she is not allowed on it. When I leave my house I have to unplug the mouse and put it away. That really pisses me off, its my house, my computer and I can't leave my house without her getting into my stuff. I work on my computer so its not like its a play thing, I need my computer everyday, is how I make money. She knows this and knows how important it is to me. She just doesn't care.

• Philippines
27 Dec 10
Hello Polly, Someone people is realy insensitive they doesn't care as long aas they will get what they want then you should put password on your computer or transfer it to your room so you can lock it up everytime you are away. :) thanks for the response have a nice day!

• United States
26 Dec 10
I really hate when people try and talk to me when I'm working. Whether it is my job or online. Especially when it is online. I'm not going to lie, it just bugs me when people are talking to me. It really does throw me off and when I am working on something, that pays me money, those seconds that I am distracted, I feel like it is wasted money. Even when I am having fun, it is really frustrating with people just annoying me. When I'm on the computer, that is my private time.

• Philippines
27 Dec 10
hello matt, well no one would like to be disturb during working time or during the time you want privacy infront of your computer but since some people are really annoying we can't help not to get irrated.I hope those people will be more aware that they are starting annoying some people around them. :D thanks for the response have a nice day!

• Philippines
25 Dec 10
hello honey, Hmnn,that is why the moment we went home when i visited you last time,you flew back to your computer (hahaha) Now i know you are addicted here in mylot,like how i am hooked in this site. Love you..miss you :p

• Philippines
25 Dec 10
Hi Jaiho, Nope!it's just happened i am already in mylot when you arrived at my place i just continued what i am doing :D, i can say i am addicted here like you hahaha! miss you more! love yah!