Life is a multiple of numbers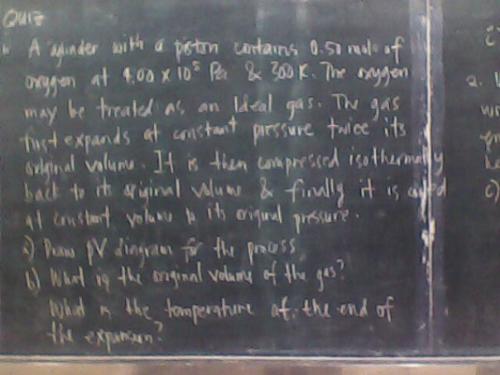 Philippines
December 30, 2010 2:21pm CST
Everything we do here on earth is a matter of calculations and numbers. Years have numbers, days, time, hours, seconds, breathing, heartbeat, hair, toe nails, hands, feet, solar system, and a lot lot more things which we could say there's a balance of numbers. Like if a person has no nose, then that is abnormal. One loss can be a source of imperfection. Yes. Nobody's perfect. Anyway, back to the topic. Honestly, I really love studying math. That's the point why I said life is a multiple of numbers. It is an advantage if we all be a master of math and sciences. I'm amazed on how God really create things in harmony, even the number of things have something to do with one another. Our age, even our gender (based on the no. of chromosomes). I see life meaningful with numbers. I don;t know why I'm writing this as a discussion, but what I really sure of, I'm just so glad on how God created numerical values in everything, but sad to note, not everyone is as happy as me. They find it as a problem to solve,which is a burden on their part. Sad, cuz not everyone enjoys and loves NUMBERS.
2 responses

• United States
30 Dec 10
I wish life could be anylized like numbers and then you would know how things will work out with various inputs. Just remember there are 10 kinds of people in the world. Those who understand binary and those who don't.

• United States
30 Dec 10
I always liked that too, and not many people get it. But it's kinda funny that younger computer geeks get it because they had to learn about binary.

• Philippines
3 Jan 11
ha ha. LOL. because of 1 and 0. I really like the idea, but I don't I think life is like a math problem to solve too. Because it takes time, force, effort etc. It is really a matter of number.

• United States
30 Dec 10
I also have always been intrigued by the art of numbers. Have you ever looked into numerology? If not, and even if you don't believe in that sort of thing, I think that it is really interesting and fun to look at. If you don't know, numerology is: The study of the occult meanings of numbers and their supposed influence on human life. Yes, I got that from a dictionary. lol. I couldn't think of a good way to explain it. Anyways, it's similar to astrology, except with numbers instead of stars. :) Well have a great day and happy mylotting. :)

• Philippines
3 Jan 11
Oh, I had never heard of numerology. Cool. if is it is more likely a horoscope, I don't think I will practice that. I believe in God. I really enjoy numbers He created, and it really has something to do with us, but not through predicting. happy mylotting.

• Philippines
29 Mar 11
Maybe, if we;ll going to study numbers there are things that happen due to long period of time. So if we will really study what numerals really means, probably there are answers on some of the questions we used to asked recently.