I am sad I couldn't text any one Tonight..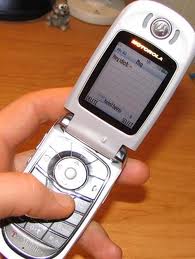 Philippines
December 31, 2010 8:19am CST

Hello Lotters, I seemed to have a very small problem before New Year, it's really hard though, I can't believe i forgot about it. It was a hard to know that I forgot to re-load prepaids to my Cellphone and greet them Happy New year. Although

I have greeted my family and some users in the Facebook,

but sadly the ones i also knew for a long time couldn't greet them via phone. unfortunately, I walked down to the market and asked for a E-Load Prepaid on the last remaining stores, they were all unavailable. There's always the next day. Miss my friends, some those in the old days. Have a Nice day.
10 responses

• United States
31 Dec 10
Did any of them text the greeting to you? If so reply back. If not I am sure they will be understanding as when you can do so but simply add the line new phone and sorry for my late reply. Sorry you are feeling a bit under the weather, stay warm and Happy New Years to you.

• Philippines
1 Jan 11

Hello Hardworkinggurl, Unfortunately, NO ONE texted me anything. i guess there's a reason why i didn't load anything at all. come to think of it, why bother anyways, no one greeted me except on facebook. how pathetic.

well, it should have rained that night since it's supposed to avoid more smoke.hope you had a new YEAR

• United States
2 Jan 11
Sorry to hear that but I use to get hundreds and as you I too did not get any. Let us both hope for a better year.


• South Africa
31 Dec 10
Hi sweetie. I don't think ti is that bad at all. I am sure your friends will understand. Maybe next year you should try to load 2 weeks before hand? Happy new year to you and yours. TATA.

• Philippines
31 Dec 10

I guess you're right saphie. am sure they're just too busy now celebrating it.


• United States
1 Jan 11
I hate it when I forget things that are important. You will get more minutes or time on your phone, though, and it is still close to the New Year, so you can still greet them and tell them Happy New Year.

• Philippines
1 Jan 11
Hello GardenGerty

, But the difference is that I am a bit younger and i started to feel growing old for some reason

. probably I will greet them into something some day. well, it's something that i can't afford to do.


• Italy
31 Dec 10
Is there no way that you can top up your phone online? Don't worry. You will still be able to receive messages from your friends and then tomorrow you can top up and be first to send them greeting in 2011!

I wish you a Happy and healthy New Year!


• Philippines
31 Dec 10
Hello Aunt D. Happy New Year! Actually, there is one special some one I need to text tonight and greet her but since my phone is new i doubt she can. probably anytime by the new year.

well, I am having a bit of a sore throat again, but i am happy that it's a quiet new year for us here. I hate fire works but i like the noise a little bit and i hate too much. am sure my dog hates it even more because of the noise.


• Philippines
1 Jan 11
hello LK, I am sad too because i was not able to text earlier before the new year comes. I am sleeping in the day because i have shift in the evening. Then,during the night,i also realized that i don't have enough load to make texts. I was able to have load when i go to work (looking for available store for loads) Then,exactly midnight last night my work shift starts. I was able to start replying and sending texts only when i had my breaks at 2am. Then,texts more at 4am (ahhh...too late for new year...but still too early to disturb sleeps hahaha) Anyway...HAPPY NEW YEAR again dear brother... you can start texting now


• Philippines
1 Jan 11
Hello Sis Jaiho

, Well, I am sure every one is enjoying you're New Year. i have greeted a few people online already but not much for sure. it's nice to receive text around in teh late in the morning. I was still awake though at that time. I should have actually gone through a 7-11 or 24/7 store.

.

• Philippines
1 Jan 11
speaking of 24/7 stores, not all 24/7 stores are open last night (ugh) i've been looking for a mini-stop or treats and 7/11 (the usual 24/7 stores) because i need to buy some foods too,and,we've been circling along global city up to Ortigas center before we find one (whew)...everyone really spend new year with their loved ones.

• United States
1 Jan 11

Take heart, texter. you may not have been able to text anyone, but your contacts will still be there and waiting for you when you can text again.

• Philippines
1 Jan 11
Hello Sender

, I guess there's always have time. probably next time we would, or she can some day.i hope you had a great New year have a great day


• Philippines
1 Jan 11
Hello Old Chem

, THe phones are not a problem, if only i knew their number then.

. we only used text messaging, rarely phone unless that person is really important though. i hope oyu had a nice New year too

. Today, first day of 2011, isn't much for a scene but a new hope i guess.have a great Day.

• Australia
1 Jan 11
i'm so sorry to hear this... may be you can just e-mail your friends and wish them a happy new year if you can't text them... or you can even phone them by using your land line phone (if you have one)... these are the options i can think of... otherwise, you just have to wait until you recharge your phone and wish them happy new year... take care and have a nice day...

• Philippines
1 Jan 11
Hello Lingli

, I couldn't even see them online in the messenger and besides my email address to them is obviously obsolete already since i haven't seen their updated info with regards to email. i am constantly using my phone for my moms alarm clock. well, so much for that am a bit happy though i am still seeing some old class mates and friends.


• United States
1 Jan 11
Aww that is sad that you arent able to send anymore text messages to those special people that you want to wish a happy new year to! I have a prepaid tracfone so I have to pay per text I send or receive. I buy about 1000 minutes at a time and make sure I do not run out. If any of the people you want to text have verizon you can send them a text from your email you just type their number
@
vtext.com. Its free that way if you do it from your email. I do that all the time with anyone I text that has verizon cell service.

• Philippines
1 Jan 11
Hello Shagging

, Well, I don't know about that site but it's different here in the Philippines. something i didn't consider thinking once in a while. this is one thing i really have forgotten though. Probably i would consider loading my phone the next time there's another set of the new year.


happy new year