12 FRUITS in NEW YEAR'S EVE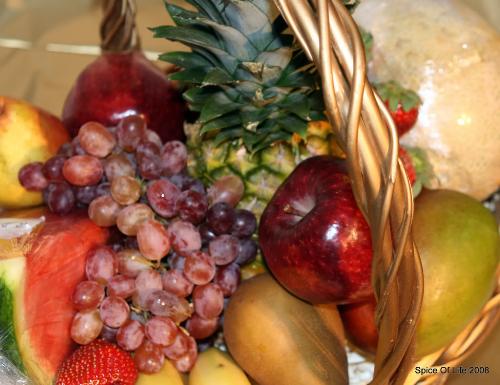 Philippines
January 1, 2011 7:23am CST
Hello mylotters, First, I would like to greet you all a happy and prosperous new year. I just want to share my new year's experience. I've already observe this. My family usually prepared 12 ROUND fruits in the new year's eve because this this will make you bountiful in the coming year. This doings are really common to us. Even my neighbors are very busy searching for any round fruits before the coming year enter. Do you also do this in your home???I don't think so this is true. But i respect their beliefs. Nothing will lost.
7 responses

• Philippines
3 Jan 11
you only prepare 12 fruits my friend? i'm just wondering because my family prepares thirteen fruits because i heard that a positive number is bad luck that's why it should ne 13 fruits..and you're right, we'll just have to believe and perform our customs and traditions anyway nothing will be lost.

• Romania
2 Jan 11
This is the first time I hear about 12 round fruits. But my mother always insists that I should eat grapes on New Year's Eve, which I didn't this time, because I couldn't find any.

• Philippines
1 Jan 11
Is it twelve? I heard some people say that they have thirteen fruits. They are not sure if it is thirteen or twelve.

• Philippines
1 Jan 11
Hi chowee! We usually buy fruits that are round 'cause that's what they say,lol!

It doesn't matter to us if how many variants of fruits we have for as long as there are fruits on the table,it will do.

Yes,you are right,nothing will be lost if we follow it. See you around!

• Philippines
1 Jan 11
I don't we've ever tried to complete the 12 round fruits. My parents aren't very superstitious, that's why. I just wonder because some prepare 13 fruits. Hmmm...

• Bulgaria
1 Jan 11
Hello friend, around new year we all have fruits in our homes here. It's winter time so we can by good oranges and bananas around, citrus fruits are great and they are tasty only in the winter here. We have them for our New Year meal and we make little bags with fruits and chocolates for the kids, if we have no other gifts for them.