Is wearing eye glasses could increase the value of a person?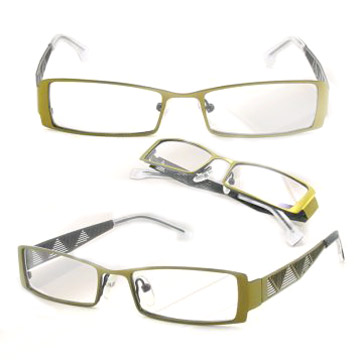 Malaysia
January 4, 2011 10:45pm CST
Are you wearing eyeglasses? You should be happy for it because I read a survey telling me about wearing eye glasses can increase somebody to be more worth. In that survey concluded that people who wear glasses are likely to get hired. What do you think guys?
7 responses

• Romania
5 Jan 11
Hmm, maybe if you wear eye glasses you look more brainy or serious in the eyes of employers and they're more likely to hire you because of that first impression. But I don't think wearing glasses can in any way increase the actual worth of a person. I wish it did, as I have to wear them all the time.

• United States
5 Jan 11
LOL No. Just because we wear glasses... Well, it doesn't change the person we are on the inside - our heart and our head. It simply means we have bad vision. I wouldn't take it any further than that. I have heard some people try to stereotype us "four-eyes" into the "smart" category, but that again, is also untrue. I switch off between wearing my glasses and wearing contacts. I hope that doesn't make me a semi-valuable person. LOL

• India
5 Jan 11
On the other hand school children get teased about it, "Owl", "Four Eyes" and all that. I think how a person contributes to the society or how personal life is conducted is more important in giving a value to that person's life. Increasing chances of getting hired by wearing glasses? That seems to be joke, sponsored by some eyeglass manufacturer.


• India
6 Jan 11
I do believe that wearing glasses increses a person's personality more. It gives more value as it suites a person much more. But how the glass is, that also matters a lot. Now a days we are all using frameless glasses. It is more elegant looking than those older framed glasses. I remember when I was a kid, we used to play "Teacher Teacher". And the only thing which was compulsary was a spectacle.

• Philippines
5 Jan 11
Yes, I need it and not just wear it for fashion.

I think it doesn't really matter if the person wears glasses or not for he or she to be hired- that's just looking at the outward appearance.


• Philippines
5 Jan 11
Greetings :) I think wearing the right style of eye glasses does. Some people such as myself look better wearing glasses. Especially the nature of my course which is literature, it is suitable to wear them casually. In terms of employment, it gives the employer a suspicion that a person has been studying a lot or even reading which is proven to cause eye strain.