750 officers facing Dismissal....This is just too much....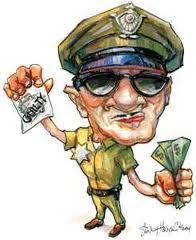 Philippines
January 5, 2011 1:25am CST
But of course, it has to be done. they uphold the LAW and not break it themselves. I don't know how is the processing of recruiting Police Officers in the PNP lately but i do know I have a Friend who's planning to apply to the Police Force. and probably then another former classmate of mine who actually joined the Police force as working in the desk in our province here. It's cool because he was a batch in college and didn't expect him to be in the police force. i guess those friends of mine who use to clobber him would have second thoughts now

. But back to the topic. of course, This isn't surprising as we do have a lot of BAD APPLES in teh police force. i mean, it's not as big. If i remember correctly from an interview, almost 8 million cops are patrolling the city of new york in the US for example.but in our situation, one city is protected by limited and handful number of cops that can't be available all the time if hell breaks loose.

THere's no tolerance for Corrupt cops but 750?! and probably more
. I am pretty sure what will be left are the good ones but I can say now that would only be very FEW.... Are any one of you are aware that cops got kick out of services most turns to criminals?... Vigilante killings would continue to rise if we keep loosing officers..
4 responses

• Malaysia
5 Jan 11
The dismissal of so many police officials at one go is definitely not a good decision as these officers are trained personnel and their services are needed to protect the law and order of the country. Some of them might have tarnished the good name of the police department by involving in corrupt practices but there should be a check and balance and appropriate disciplinary actions metered out on those caught and maybe given a second chance for those minor offenses. Dismissing them without thorough investigation is only depriving them of a decent livelihood especially those who have families to feed. I am not surprise if these dismissed police officers retaliate and take the law into their own hands. There are many of them and what would happen if they congregate to form a small battalion to create havoc on the security of the country? Any sane person can turn amok when they are highly depressed.

• Philippines
5 Jan 11
Hello Zandi

UNless they erase the training from their memories, these people can be potential criminals in the future as some had already done it. i feel personally sad about this though. not only vigilantes but more private armies or rebels being made into the leftist groups.

I am worried with so many fired officers and less recruits.


• Malaysia
5 Jan 11
In my country getting into government employment is the safest as our Government rarely do the dirty job of dismissing employees unless they are abusing their position or misappropriating government funds and that also don't give them instant dismissal. They have to undergo long court trail. Some are reinstated when there is insufficient proof.

• Philippines
5 Jan 11

you know the worst part, international news correspondence will only report us when there is a bad new in this country adding to that.



•
7 Jan 11
I would be tempted to think that many cops who get kicked out are already criminals, as indeed are many of our UK MPs who have falsified documents to defend their expense claims. Like most criminals, the number who are caught are relatively few. Look at the banks..........

• United States
6 Jan 11
Oh no this is sad to hear as way too many criminals today on the rise and more officers are truly needed. So this is an area really they need to grow as oppose to be skimping from. What is on their mind when they decide to do something like this besides saving money, but in the long run it would seem that they would spend more as if not enough officers at the moments when it it truly needed they will have to pay double for outside companies to fill in.

• United States
5 Jan 11

Even people with law enforcement jobs need to follow the law. They can't break the rules without facing the consequences more than anyone else can. We are all human. we do make mistakes that we need to redeem ourselves for at times. Nobody is 100% pure.