Is blogging important?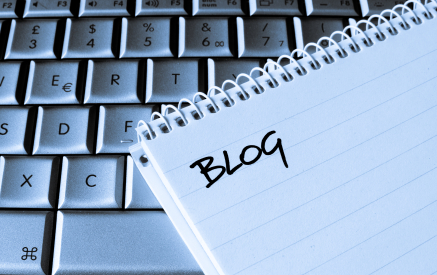 Malaysia
3 responses

•
12 Jan 11
I don't think it's important but the incentive of a monetised blog is mire improtant to others, I believe it is good for most websites particularly to have a blog just to keep people up to date. You are right though everyone seems to be blogging,I think blogging is too easy and difficult at the same time chances are high that you end up repeating your previous posts. Maybe for some their blogs are just a place of expression, I've very little time for them though. Mylot users do you keep a blog?

• Malaysia
12 Jan 11
Yea, i think it's important especially for those who wants to make money online. I don't have a blog at the moment but might consider having one in the near future as I don't have much time to spend at the moment considering MyLot and Facebook has taken so much of my time already.

•
12 Jan 11
Yeah i've looked into but don't see the value in it takes too much time to update it for me I'm the same with mylot and facebook and a couple of other sites also take up my spare time. Mylot is also a lot simpler with the option to pick and choose what you wish to comment on.

• New Zealand
8 Feb 11
I like to write tutorials in some of my blogs to help others. I started of helping in forums and still do. And yes, I make a little money from some of my blogs, to try get "something back", since I believe I have helped dozens in about 10 forums I'm active in over the years. It's a little important for me, but sometimes not at all, until I feel I have something useful to offer to help/teach others. But I too have learnt from other blogs, which was important to know how to blog from the start.

• United States
12 Jan 11
It isn't important to have a blog unless you want to do something that makes blogging important. Unless you really know what you're doing and have a valuable service to offer, you're not likely to make much money blogging, no matter what other people tell you about it. If you have information you want to share with others, blogging is a good way to do it. Some kinds of information are worth money to other people, some aren't. Most bloggers don't blog in order to make money. That's only way way to use a blog. So, the final answer is that it's important if you think it is.