Don't you just love it when a plan comes together?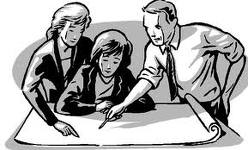 Canada
January 13, 2011 3:52pm CST
As you might expect, I just saw the A-team movie last night. Thus the reference on the title. I'm at work right now, and part of my job responsibilities involve a lot of planning. But I'm also is a union shop, where there are a lot of interesting 'characters', so things don't necessarily go as planned all the time. But once in a while they do. And that's when my job feels rewarding. The question is/are… Do you do a lot of planning? How do you ensure that your plans come together? I often hedge myself from frustration by thinking of all the possible ways my plan wouldn't happen without doing anything about it. And then I'd be pleasantly surprised if they do come together. Sometimes I also pester people around that have direct impact on my plans. Are you the mastermind-type that has fun detailing plans? Do you love it when a plan comes together?
Have you seen the A-team movie?

6 responses

• United States
14 Jan 11
I have not seen the film you mentioned. But I can tell you that I am very big on planning, pre and during and post. As I like to allow room for catching any flaws and or errors, so this way I am better prepared. I get a great sense of accomplishment when I plan and things go off with a hitch.

• Canada
17 Jan 11
Are you sure you're not an engineer?! I think you have a very analytical mind. And one that most of us should strive for. Catching up flaws is a way of learning, and a way to improve ourselves. And it takes a certain kind of person to derive satisfaction from that. Thanks.

• United States
19 May 11
I surely wish I was an engineer, lol Thanks for my BR.


• China
14 Jan 11
I have seen The A-team.It's good.I love it when a play come together.I'am accustomed to let things go oraderly'arrangly.I like working in a planned way and that procedure is established.The feel that things go as planned most of the time is so good!I believe that doing things with preparation are always good.


• United States
17 Jan 11
Well, I don't work outside the house right now and even when I did, I really didn't have any roles that required that I did a lot of planning. However, in my roll as an assistant organizer of a local playgroup, I find that a lot of my life is involved with planning activities for the children. One thing that I have found is always quite important is that I always need to have some kind of a backup plan in case one set of plans falls through.

• United States
17 Jan 11
I used to plan the next weekend as I was enjoying the current one! Now I get an idea and I research it and then i set my plan in order. But I also just think one day and Do it the next day.But if given the choice, I rather have everything planned out.

• Ipswich, England
14 Jan 11
Hello bounce. Well who doesn't love plans that work out, right ? I do make some plans, some are short term, some are long term, some work out and some don't, sometimes you need a little luck along with the skill to accomplish things. I haven't seen the new A-team movie, but i have seen a lot of the older series that was on television a couple of years back and their plans were always fun to watch get accomplished.

• Canada
17 Jan 11
Hello elitess. I think I've been a witness of your plans through some discussions you've raised here on myLot. And I'm glad that you're accomplishing some of them. And I agree that there is some amount of luck needed to get to where we want. Specially the long-term ones. Thanks.