have you ever FALL IN LOVE with someone older than you?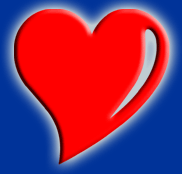 Malaysia
November 18, 2006 9:00pm CST
please help me to make decision....
8 responses



• United States
19 Nov 06
Yes actually, my hubby is 6 years older than I am...

• United States
19 Nov 06
No, but I'm in love with someone YOUNGER than me. Like someone else once said to a friend and I... age shouldn't make a difference if you really like the person. --- --- --- "I certainly think Britney Spears is the devil. The way she projects herself and the fact that she is so obviously vacuous. I think it's such a shame that she became so influential to very small children." -- MORRISSEY --- --- ---

• United States
19 Nov 06
My husband is 9 years older than me. I think the difference in age means nothing. We meet somewhere in the middle!!!


• United States
19 Nov 06
I first met my husband when I was 24 and he was 33. We have been married for over 11 years, and I am still in love with him. I am 36 and he is 45, but to me 9 years apart doesn't matter. My aunt and uncle were 16 years apart in age and they were married until he passed away last year at 76.