Power to Study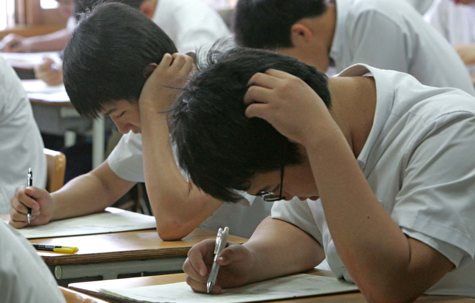 Israel
January 17, 2011 7:01am CST
I am a third year student and i have a lot of tests now, but i can't find "power" to study and i am "jumping" to do every little thing i can do to avoid study. Like talking in myLOt :) What do you do to force yourself to study for a test?
4 responses

• United States
17 Jan 11
We all feel like that sometimes. Sometimes you just don't want to focus on what's important right now. The trick is to blow off a little steam by doing something like posting here and then returning to your studies with a renewed mind.

• Israel
18 Jan 11
I agree with you, but some time you wanna play for 2 hours and learn for half hour and it ain't good...

• United States
17 Jan 11
What is wrong with you? You are in school to prepare yourself for making a good living, to do something you like in order to support yourself. You are working for your future, for the quality of your future life and that of any children you have and you do everything you can to avoid studying? Can you see how stupid you are being? These years in school are like a drop of water in a cup--the few drops don't make much difference right now but if you don't add them you don't get a full cup eventually. Do you want to just barely get by the rest of your life? Do you enjoy the thought of your children wearing patched clothes to school or eating a slice of bread for lunch when their classmates are enjoying a good meal because you didn't study well and failed school? Get a grip, man! This is your chance to have a good life so don't blow it by being lazy.

• Israel
18 Jan 11
Wow strong words, i don't feel like i am wasting my life or acting stupid, at the end you are what you are and not your stupid grades that don't say any thing about your real knowledge and you can find a nice sob even if your grades are at average 80. But you pushed me a little bit to learn more and to keep going, Thanks a lot. I have a test every 2 days and it is very hard to study at this way, you don't have time to sleep or eat or relax..

• Philippines
17 Jan 11
The only motivation i have when studying is thinking that i don't like to receive a failing grade. Whenever i think of this, i get motivated to study. I really don't like to receive any red marks at all and i have been consistently a good student. Why don't you try studying while listening to music to enjoy it, i used to do that too.

• Israel
17 Jan 11
Thanks for the motivation :) I have some Attention problems so i can't study with music.. And i saw that i get 80 usually and it doesn't meter if i study a lot or just for few hours, I don't have problem with 80 it is a good grade i think, But i wanna see some 90's once in a while...

• United States
17 Jan 11
Studying certainly can be a challenge for some students as some struggle some zip right through. You have to prioritize a bit and yoniarnon, do not be afraid to ask for some help before an exam. There might be a counselor at your school who can help with this. It is best to ask for some help then not put any interest into it and later have regrets of not trying. Best of luck and set a plan, so many hours to study and so many hours to myLot. Good luck and hope you do well.