Grandchildren - what a blessing they are!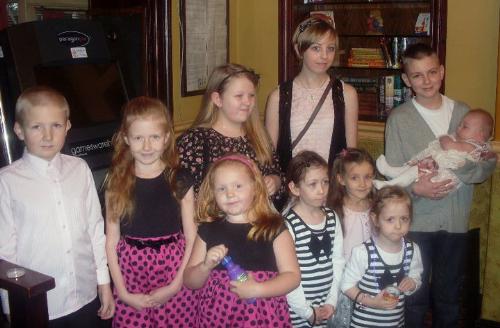 January 19, 2011 8:01am CST
Since I moved away from my home town I rarely get to see all my ten grandchildren. As my youngest granddaughter - Olivia - was christened last Sunday , I was so pleased to be able to see all ten of them in the same room and even managed to get a photograph of them all together. They range from 14 ( Bethany and Robert) down to almost 4 months (Olivia)and I am very proud of them all. Grandchildren certainly bring so many blessings with them - and they come with the added bonus of being able to hand them back at the end of the day!!!! How many Mylotters out there are grandparents too? And how have those children affected your life?
3 responses

• United States
20 Jan 11
That must have been a wonderful treat to see them all. I have two granddaughters. When they were here recently I started trouble. I began teaching the 18 month old to cook. I had some interesting discussions with the almost five. I offered her some food that we had had previously and she said "Although that was really very tasty I do not think I want some more right now." She was angling to go out to eat. I noticed you had been a missing around here.