Is it typical for chihuahuas not to like snow?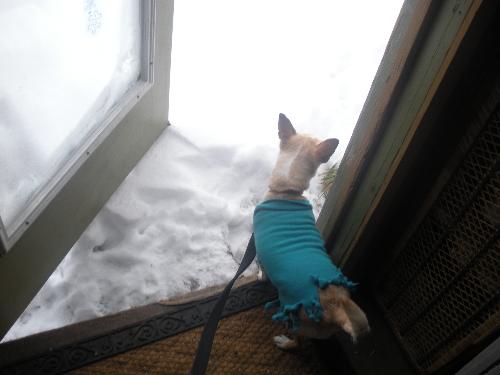 United States
January 21, 2011 1:32pm CST
I live in Alabama where it is extremely rare that we have snow, but this year for some odd reason we have been blessed to have snow on more than one occasion. This last time we got nearly 7 inches. It made it extremely hard to get my 12 yr old princess "Cuddles" to go potty. I had to nudge her little butt out the door. The snow remained with us for nearly a week..boy what a job I had ! I know they dont' like the cold and cuddles is extremely funny about her paws. She does not like them messed with so booties were out of the question, but I am still curious if this is something this type of breed does not like.
1 response


• United States
22 Jan 11
Oh trust me, she gets her indoor pampered treatment..she is spoiled rotten ! The only bad thing she has to endure is going potty outside. I bought her a jacket yesterday to wear specifically for going outside but she HATES it !