How many visible scars you have in your body?

Bangladesh
January 24, 2011 3:39pm CST
I know it sounds weird but I really want to know if most of the people have any scars or marks in their body.. Most of my friends have scars either by wonder, burn or birth mark..fortunately I haven't either (thanks to god) But I see it's very common to have a mark..and they use it as their identity mark..just thinking how can I submit my identity details..

9 responses

• Shingle Springs, California
25 Jan 11
I can think of at least one on my left heel and another on my left elbow. Other than that, not sure...

• Bangladesh
26 Jan 11
outch....did you get those from any kind of accident? my mother has a big scar in her shoulder

• Shingle Springs, California
26 Jan 11
the one on the elbow is from going down too steep a hill on a moped, and the one on the heel is from stepping through glass while sneaking into the Christmas presents.


• Bangladesh
26 Jan 11
Oh god these are really painful...once I had an accident when a whole nail went in my feel, I had to take complete bed rest, and lots of injections to prevent septic issue....I have no scar from it but I still feel that pain...it was horrible and I never saw so many bloods in my life, I was about to faint seeing my bloods dripping from my feet. Thank god mom was there..


• Philippines
25 Jan 11
Unfortunately I got lots of it, I am allergic to mosquito when I was a kid that's why I got mosquito bites that turn into scar. I am so clumsy too when, got lot's of fall in the ground.

• Bangladesh
25 Jan 11
ohhh noooo.....then you should not come to our country ever..thanks to God that you didn't born here..

..we have got mosquito everywhere..and they are big and very painful...I hate mosquito as I'm allergic too...it leaves red mark in my body but they are not permanent..stays 1 or more days then go..I use antiseptic to the place and always use mosquito spry or coil or gel..it works..reduce pain and chances of leaving a scar..

• Philippines
26 Jan 11
Actually there are lots of mosquito here too! That scars were formed when I was a baby so now, mosquito bites doesn't give me scars but when I get wounded that gives me scars and I hate it. Do you know how to get rid of old scars? Do you have any brand to recommend? Thanks!

• Philippines
28 Jan 11
The doctors says there is really no remedy for scars, we may find natural and chemical based products but that will only lighten scars but not vanish.

• India
28 Jan 11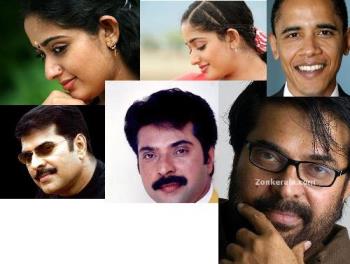 Hi dear, I have a small scar on the right side of my nose. Visible from a close look and not expressive or not so large. It is my identity mark in my SSC certificate also. Also there is one little bigger on my back side which I can't see. My mom used to say this is the lucky symbol because I cannot see it directly. We have a belief that some kind of scars are so lucky and which make them famous. There are few examples and I have posted the pics below. Regards, Thank-s

• Bangladesh
29 Jan 11
SSC means Secondary School Certificate exam? wow I also had SSC but I wasn't asked to give my identity mark. I need to identity my mark for voter ID and passport but I can't find any

.. Your mom is cool! I never heard about it but I think it can be lucky..I also believe in such things...ha ha..though I'm from science background but believe is believe, it doesn't need any explanation or logic.. cheers..

• Canada
26 Jan 11
Twenty or so years ago, I had an appendectomy. I was in a phase where I was heavy into working out and body building. When I had idle time, I went to the gym. Even if I just ate. That's when I got that terrible stomach ache and had to be rushed into the hospital. Now, I still have that visible scar on the lower right of my stomach. If anybody saw it, and asked, I just tell them that I was in a knife fight a long time ago.


• Bangladesh
26 Jan 11
ha ha ha....very funny..

..wow that's really long time when you went to gym, I guess before my birth...then you must be a macho man (in good sense obviously)....just kidding...



• Philippines
25 Jan 11
I only have one obvious scar. It's the one on my knee that I got when I fell off my bike when I was little. Luckily, it's light colored- so it sort of looks like a birth mark. Most people mistake it for one too.

• Bangladesh
25 Jan 11
yeah...I have got few but they are too small that only I can find them..they are just like my skin color but I heard that when we cut off my skin or get a scar..it normally heals (soon or later) and new skin appears ..but we never get the actual skin we had before, its like a duplicate not the original..so if we can easily find it out if it is big otherwise its hard to find out...and also it changes color by times..and become pale ..


• Bangladesh
25 Jan 11
bike accident when you were a kid!

...please don't say that you were driving that bike..

And yeah surgery also cause some scar...they are disgusting ...I personally don't like surgery, it's like a fear factor to me..

• United States
24 Jan 11
Not everyone has scars, but I have a few. I got some on my arms, legs, stomach, face, back, and feet lol. I'm not even all over the place to get scars, it just happens. On my arms It's usually because I play sports, legs, because of traveling, stomach a fight :p, face, I don't remember It's small though, and feet because well most kids like being barefoot. Marks you can use are in visible areas like the face, forearms, etc.

• Bangladesh
25 Jan 11
ohh boyyyy....you have got many.]..(few!!

)...yeah I know sports people always get scars anyway...and sometimes they love to show that as a memento..

... So you fight huh!

...I know visible marks are used for identity...so have you used any?

• Philippines
24 Jan 11
I do have burnt mark on my feet. I got that when I was young. I'm not sure with the submission of that for identity, I just remember filling out an application form that is asking for the identifying marks on my body but I can't remember what kind of application was that.

• Bangladesh
25 Jan 11

...how did you get that.? It was painful for your young age I guess...sorry to know that...but in my country I need to fill up a form for identity marks to get national ID and passport...weird..

• India
28 Jan 11
Hi dear, I have a small scar on the right side of my nose. Visible from a close look and not expressive or not so large. It is my identity mark in my SSC certificate also. Also there is one little bigger on my back side which I can't see. My mom used to say this is the lucky symbol because I cannot see it directly. Regards, Thank-s