Why do we stink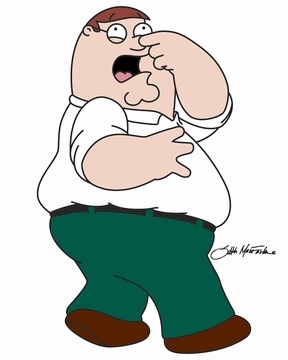 Israel
January 24, 2011 5:32pm CST
I just thought to myself how can that be that if I just sit all day at home, and not taking any shower, my body will get smelly... It ain't that i was sweating all day or doing any intense workout. Why should my body get smelly from doing nothing?
8 responses


• Israel
25 Jan 11
Now you can read the post her and to understand it thought me.. I guess so people just have a bad body smell, may be it is cause of small Mushrooms on there body...

• United States
25 Jan 11
You stink because of the food you eat, if you eat a lot of spicy foods they make you smell like the food after you digest it. Or you smell because you do not drink enough water to dilute the waste by products from digesting your food.You will perspire even when you do not work hard. It will also make your breath smell bad.

• Israel
25 Jan 11
Thanks for the info it is like what cazkins says. It ain't just what you do, it is what you eat too Now the Q is if i will fast for a day or two and stay at home and will not shower.. Would i stink any way?

• United States
27 Jan 11
Then your body would begin to use up your muscles to live and you would go into what they call ketoacidosis, or at least you might. You would then smell of very strong vinegar smells.

• Calgary, Alberta
9 Jun 16
@yoniarnon
I have a co-worker who is fasting (does not eat from dawn to dusk) . . she is a Pakistani. She stinks a bit . . I am not sure if it is of her empty stomach or not showering. Maybe both!


• United States
24 Jan 11
short and simple answer: because you age, skin cells die and bacteria multiply.

• Israel
25 Jan 11
Thanks for the short info, i think you are right, now the Q is why some people are getting stinker than the other of both doing the same things..?

• United States
25 Jan 11
It is because of what they eat and drink. Having a lot of sugars in your diet can cause you to smell badly too. It is food for all the bacteria on your body.

• United States
25 Jan 11
Great question, as think of it this way, each day before bed we take our baths and or showers so we lay in on our bed sheets and still take them off routinely to wash them. Reason for that is not that it may perhaps smell and or stain but more so that the skin sheds while we sleep. lol this I heard on The Doctors Show. So my summation is the same although you are not moving the body realizes water which develops moisture and causes perspiration and or body odor.

• Israel
25 Jan 11
Thanks for the info, it is a good idea, some times it is great to see those strange doctors show, it can teach you a thing or two..

•
25 Jan 11
I'll agree with the first reply. Also, you don't have to realise that you sweat and lose water, and things like food you eat or whether you smoke might affect what smell lingers. Topping up deodorant is a good idea, add a bit of perfume, some nice-smelling lotion... Alternatively, take a shower :D I must admit that I don't always shower every day religiously anymore. I used to shower every evening, sometimes twice a day when I was going out, but now that I'm at home if I know I'm not going out/seeing anyone then I keep good hygiene without being so strict about a shower. It saves water and I don't think it's too 'skanky' (the thought of not having a shower for one day did take me a while to get used to after showering so often though!) Just imagine what it would have been like way back in the days of tin baths and hotting water up on the stove - you'd get a bath a week if you were lucky, and no pretty-smelling bubble baths either!

• Israel
25 Jan 11
Great info, i agree, and it may be even tell us why some people stinker than others.. But if you were a rich guy you got 5 hot chicks to shower you and stretch your back, And if you were a labor you just did your job and fell a sleep you didn't have time to care for shower..

• Indonesia
25 Jan 11
armpit is the body part that always produce sweat even you aren't working out. Those sweats produce smell of your body. you can stop it by using deodorant after shower

• Israel
25 Jan 11
O.K. thanks for the info, but some times even when you use the 24 hours deodorant you are still getting smelly, from just staying at home..

• Calgary, Alberta
9 Jun 16
What? I don't smell just sitting all day! 3 days without showering, I stink a bit for sure . . .


• India
24 Apr 13
Thanks for this discussion, it is the bacteria that grow on sweat cause the foul,smell better bath using an anti septic smell.