My Friend Sat On My iPad (FIXED) !!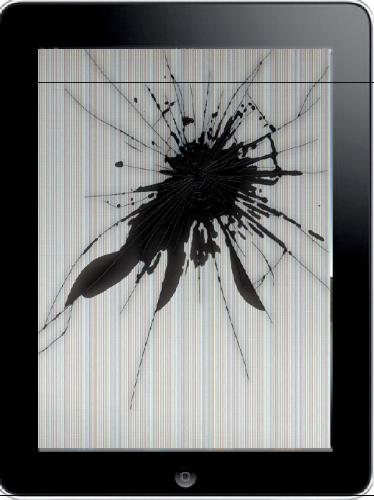 United States
January 25, 2011 12:55pm CST
My iPad is Finally fix after my Friend Sat on it. When she sat on it the screen must went out because the screen was black and nothing work to turn it on. After I left it on the charger after hours and It didnt work again. After awhile I waited again and try one more time and Connect it to my computer then I hit the sleep button then WA LA!!! it turn on. I have no idea why it did that I still think she sat on it and made it had a Bad Glitch. So I guess I fix it haha. (HAPPY)

2 responses

• United States
25 Jan 11
Maybe she sat on it and put it to sleep, and you finally figured out how to get it to come back on. It is great that it works now. Chairs are not good places to put things, as people will sit down without looking and whatever is on the seat will get damaged. I hope you put it on a table or a shelf next time.

• United States
25 Jan 11
Yeah icthink she put it into a deep sleep with all that perssure lol which is a lot of perssure lol. But yeah never will I leaveob the sofa again. Right nowi. Use the box as a leveler and keep it face up and the iPad is all white well the box is so it's cry noticeable and plus it's safe lol. Yeah I'm planning to get a case for it a it wil be alumina which is hard and it comes with a Bluetooth full keyboard lol. Which is great lol.

• United States
25 Jan 11
Great plan to keep it safe.

• Philippines
25 Jan 11
I am happy with the latest update about your iPad.

You were able to save a good amount there, huh.

.Lucky you. :D Now, you must have learned your lessons not to leave that thing lying just anywhere especially on a sofa or bed where it is expected to be sat upon or laid upon.

Have a great day.:)

• United States
25 Jan 11
Yeah when I look back at it yeah I won't ever do that again but it is funny how someone sat on it well my friend sat on it and it went into a sleep or a coma haha. iPad went into a coma it's funny. But I gave it a electric shock and some prayer and a get well card nd it came up and started all over again. I even put it back in it's box as a rest in peace place. But I try one more time and like I said In my discussion WA LA!! Back to life haha. I'm very happy, Im going to buy a hard protective case lol.. ASAP