how has the weather affected your every day life ?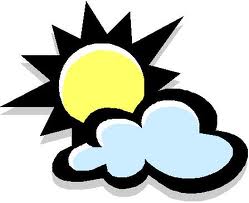 United States
January 25, 2011 2:51pm CST
how has the weather affected your every day life ? what is it like at your house? we have snow on the ground here but it melting.. i do not like to drive on the snow it scares me to death i try to stay off the roads until they are clear here the grocery store gets a big boost if it is gonna snow everyone will go stock up on grocerys it gets crazy when you go to the groc and there is no more milk or bread the staple foods are all gone .. were suposed to get another storm tonight i hope it misses us i am ready for spring i have flowers that are needing to come up red tulips wow.. there so pretty and so welcome here i love to see them.. what about you how does the weather affect your life or moods ? even rain or too much sun can play a big role...
2 responses

• United States
25 Jan 11
The thick fog here in California, It's terrible. It affects me all the time, like in the morning around 5-6a.m. when I drive to class or on weekends when I go out. The thick fog is sometimes more dense than other times but it really lowers visibility and therefore I am more likely to car a car accident. On the other note, I feel really relaxed, joyful, stress free when It's nice and warm with a cool breeze! I also like when It's a bit chilly, not sure why but I just like it, makes me feel awake like if i just had a cup of coffee. I lived most of my life so far out in the country, and out in the country the weather feels more "real" and natural, "fresh", than in the city. Well thats all I got lol.

• United States
25 Jan 11
thanks for sharing, i live in the city and like the city better, i love to take hot baths in the winter time and to snuggle with my dog under a warm quilt in the winter months.. but fall is my fav time of weather it is just right.. perfect not hot no yards to mow, pretty colors lol

• United States
26 Jan 11
Oh it is so cold here and I can barely stand it. As it is 30 below zero fahrenehit. Some snow but not much as normal. Seems no matter how many years here I will never be use to it. My mood per se has not been affected, except the thought of walking outdoors makes me upset. As walking simply to the car seems like my face is cut with the cold wind. So I plan carefully each time I need to go outdoors.