Asiabux, 1dollarnoads, cashview, all turned scam this morning!!!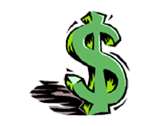 Israel
January 27, 2011 5:30am CST
Fed up of these scam ptc sites.As soon as you reach closer to your first payment, they just disappear. Just yesterday, I upgraded with $2.00 for 1dollarnoads.com and here today it is gone.

. It is all my fault. So many times I promise not to sign into these ptc sites and every time I break my promise...

.Did someone else came across similar circumstance
3 responses

• United States
28 Jan 11
Hubby is in 1dollarnoads as an upgraded member and they are back online :)


•
27 Jan 11
Aw so sorry to hear they were scam you must be strict with yourself and not be tempted to upgrade so early on as alot of people do his as it seems a real value but as you did they end up with even less as you lose mney.