is it just me or the Chinese members are missing

Calgary, Alberta
January 28, 2011 2:24pm CST
I'm sure months ago There was like a Chinese member everywhere in Mylot.But now I dont see any,as in zero. I dont know what is going on, Did multiple Chinese member quits mylot or got banned. Or does China blocked mylot like they did in Youtube and facebook. I also have some Chinese friends here and they were gone too. I remember months ago there is a news where China is blocking some American sites. If my memory serves me right Mylot is an American website.
5 responses

• Romania
28 Jan 11
Hello CaptAlbertWhisker, I haven't noticed the Chinese lotters are missing.

If you go to
myLot population
, on the bottom of the screen, you will be able to see the Chinese members. I checked some profiles and I noticed some were last logged in a few hours ago. So I don't think their access to myLot is blocked. Maybe your friends are only busy with their off-line life.


• Calgary, Alberta
28 Jan 11
Oh I checked, Its nice that there were still Chinese members here, i guess I just didn't encounter any in the last few months. There is like a mass decrease of them.whew, I was relieved there was no blockage. I guess I just encounter them. All of my Chinese friends here are kinda gone.

• Philippines
29 Jan 11

That's because you haven't been exploring that much lately. but who am I to say such, i don't explore that much either

lately, youless told me that i haven't been hanging out in her discussion but i did manage to respond to one of her post. if i started exploring that much again, it will painstakingly take me hours and i got house choirs to do. i mean, a lot.

• Calgary, Alberta
30 Jan 11
I was actually exploring a lot except from those earn online discussions, I'm, already through with those type of discussions.


• China
28 Jan 11
Hehe,you know the ropes at some special things,but I really don't know the first thing about that.I hope blocking websites doesn't happen often,so we can make more friends.

• Calgary, Alberta
28 Jan 11
Finally , Now I am relived that there is no blocking, Its just weird that there are less Chinese members now, so suddenly I thought mylot is blocked because my Chinese mylot friends are missing.

• China
28 Jan 11
Good news for us!By the way,I need much help from you,but now I'm not free,I'll be outside soon!

• Calgary, Alberta
30 Jan 11
Just read the guidelines, and be active for sure you will to great here.


•
28 Jan 11
There are a lot of Asians in mylot according to mylot populations, Chinese and Indians especially. Although I can't really tell if there's been a shortage of Chinese members actively posting on here.

• Calgary, Alberta
28 Jan 11
In a way there was because before they were everywhere, as in every discussion and every interest.

•
28 Jan 11
Do you have any theories as to why they're not in every interest anymore?

• Calgary, Alberta
28 Jan 11
thats why I make this topic because I am really wondering with the Chinese Exodus here.

• Philippines
29 Jan 11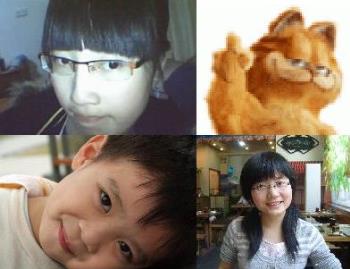 Hello CaptainAlbert-Whiskey

, Maybe you're on the other side of mylot and hasn't seen the other side where the Chinese Members are active per day. this is one site that they are not blocking because i have seen some very active chinese members here. one in particular was
SKysuccess
, which had been talking a lot of serious issues of the world. then, there was youless, who is considered one of the active veterans too from china. but SKy lives in Singapore but still considered chinese. I almost forgot, there was a chinese that i had crush with last year, am not sure if she's active lately but i just move on posting here and there. And don't forget Kellysun, from CHINA TOO

. there's a lot more but not kneen on responding on some usual topics that most veterans go to.

• Calgary, Alberta
30 Jan 11
I think I started losing in touch with them when I quit the earn online categories , I kinda lose in touch with them. I know You less, Youless loves Tyra Banks so I intentionally created Tyra Banks related topics Just for Youless to enjoy. I dont encounter kellysun too much. I didnt know Skysucess is Chinese, I thought he is American because I saw him in American pop culture topics of mine.

• Garden Grove, California
28 Jan 11
okay another response disappeard. clipboard copy the chinese friends of mine have been on here less lately but I saw one from youless just a day or so ago. I sure hope China has not blocked Mylot. You are right mylot is an American website, in Illinois I think.Could be our Chinese friends here are just very busy with jobs or taking some sort of vacations. I have not seen so many lately either. lets hope its not a blockage thing but just our friends being really busy. hugs from hatley




• Calgary, Alberta
28 Jan 11
Now I get it, They could be busy. Its just weird that few months ago there are too many of them. yeah they could be busy with their lives I guess. I just hope there wont be any blockage to happen.