The Mechanic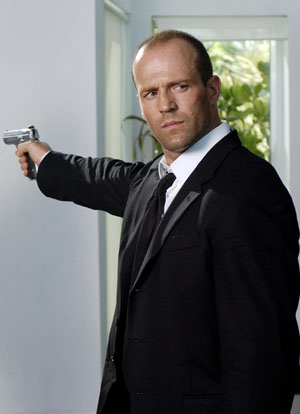 Jamaica
10 responses

• Philippines
9 Jul 12
I like Jason Statham movies. Basically you can call me a fan of the guy. I have been a constant a follower of his movies from transporter to expendables. Well, I have seen the mechanic. It is a good movie but if I do compare with others movies that he starred, I like the transporter more. I am considering my decision on the general perspective including the plot.


• Philippines
1 Feb 11
I am almost certain that this movie is a sequel of the movie transporter. Because the french guy that they killed is the detective on the transporter movies right? I'm very excited about this movie. Jason Stantham always gets the job done, with style....

• India
10 Jun 12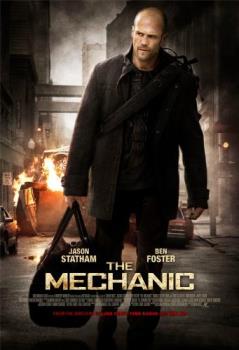 I did like The Mechanic, if you like to watch Jason Statham movies you would definitely love this one. Do not miss it, The Mechanic is a good action film ...


• Australia
3 Jul 11
Oh i havn't seen it yet but i have downloaded it to my computer and i am itching to watch it! I am a huge fan of Jason Statham. I honestly believe he is perfect in every way ans there is just something about him that captivates me everytime. I am waiting for my son to go to sleep i did start to watch the start of the movie but with my sons movie going and the other noises people are making in the house it's not worth trying to watch it on my laptop until im in bed tonight and all i quiet. He is an amazing star, and has all the qualities i look for in an actor including believing he could be as amazing as his character portrays which i have believed in every movie except transporter 3 i think this has been his slowest movie i can't wait to see all his movies. I have seen alot, i look for them.

• India
5 Feb 11
Hi tash01, It must be good change-over,form the daily monotonous routine,No I haven't seen the movie but its true that whenever one do watch any movie it really brings in new & changed mood for the better,which is exhilarating to our life,it boost our mood and therefore one must make a habit to go for such avenue at least for two such outing along with the family and kids. Happy mylotting & exhilarating change.


• Australia
30 Jan 11
I am awaiting for "The Mechanic" because my hubby likes most of Jason Statham movies and the last one we saw was with that all star cast action film "The Expendables." I checked on Stratham's filmology and surprised to see seven movies being film, in post production, planning etc., He's a busy bee for the next couple years! It is interesting to know that he is the voice behind Tybalt in Gnomeo and Juliet. For a just quick browse, I found out more about this actor, that he was an Olympic diver before he became and actor.